The best resource for vegan game day recipes and tips on planning a super fun party. Vegan gluten free game day food - spicy, savory, sweet.
recipe collection originally published November 13, 2010 and updated every season
Vegan Game Day
Game Day naturally equals football, right?
In my opinion, any gathering to watch a sports event is game day. That is also a good time to make a bunch of comfort food, super tasty appetizers and snacks.
Honestly, this recipe collection is great for all sorts of parties, from game day and girls night to awards season and everything in between. (The big bowl game is really just my practice run for the Academy Awards party.)
These vegan game day recipes are easy to make, and many can be made ahead which equals smooth sailing with party prep.
Tips for throwing a party
Don't play bartender: make a signature cocktail that can be made ahead, and guests can serve themselves.
Decor: have minimal decor that is functional – bottles in ice and edible serving bowls are always fun details. using fancy plates and glassware, even for a casual get together, because why not?
Meal plan the party! plan for foods that mostly can be made ahead! many of the recipes in this game day recipe collection can be made ahead, at least partially, with minimal assembly before the party begins.
Finger foods and dips: unless every guest has a place to sit, plan for small bite appetizers that can be handheld or dipped. no awkward balancing of plates and glasses while they attempt utensil use…
Did You Make One Of These Game Day Recipes?
Follow spabettie on Instagram and tag us with #spabettie
We love seeing your recipe photos and remakes - thank you!
Vegan Game Day
the best resource for planning your game day food. these vegan game day recipes are a perfect storm of comfort food and healthy, make ahead or quick and easy.
about Kristina: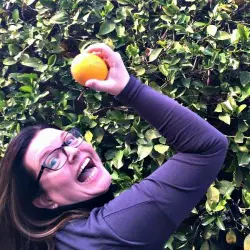 Kristina is spabettie! She found cooking at an early age, and created spabettie in 2010 to share vegan recipes. Kristina turned her culinary training into sharing vibrant vegan food! Read more...
spabettie / Kristina Sloggett is a participant in the Amazon Services LLC Associates Program, an affiliate advertising program designed to provide a means for sites to earn advertising fees by advertising and linking to Amazon.com.