this comprehensive list of vegan new years appetizers is everything you need to ring in the new year or any time of year!
Ring In the New Year Right
The entertainer in me loves an arrangement of vegan new years appetizers.
Whether we make resolutions or add to our normal goal setting, one thing we do fully embrace is celebrating the year end. We rarely go out on this night, and if we do, we hire a car and are home before midnight.
I like to make a few fun snacks, plan a cocktail that is champagne friendly - because a fancy champagne coupe IS a must this night. For me, anyway.
If you are hosting, bringing a dish to a party, or having a blanket and couch situation - I have several tasty ideas for all of your vegan new years appetizers and cocktail needs.
Happy Vegan New Year!
Vegan New Years Appetizers
ring in the new year with an assortment of these tasty party appetizers that work all year long!
about Kristina: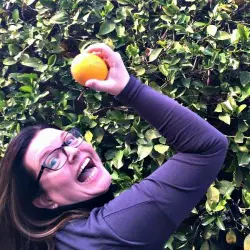 Kristina is spabettie! She founded spabettie in 2010 to share vegan recipes. As the sole recipe developer and photographer, Kristina turned her culinary training into the best way to spend her days - sharing just how flavorful and vibrant vegan food is! She loves dachshunds, Portland, Hawaii, drummers - well, one drummer - and travel.
spabettie / Kristina Sloggett is a participant in the Amazon Services LLC Associates Program, an affiliate advertising program designed to provide a means for sites to earn advertising fees by advertising and linking to Amazon.com.