A gluten free vegan Twix is easier than you think! Homemade Twix candy bars are buttery shortbread cookies, caramel or peanut butter, dipped in chocolate.
recipe originally published October 18, 2012
TABLE OF CONTENTS
Vegan Twix
In college, one of my pastry classes had a "copycat" assignment. We were to create a recipe from a popular restaurant dish, or a commercial food product, but change it up.
I chose to make a homemade Twix candy bar. My unique take was a Mocha Frosted Twix with a Chocolate Cookie. Now that I think about it, I may have to veganize that old school recipe and share it with you.
I have been making vegan Twix ever since, and I first veganized my recipe and shared it here in 2012.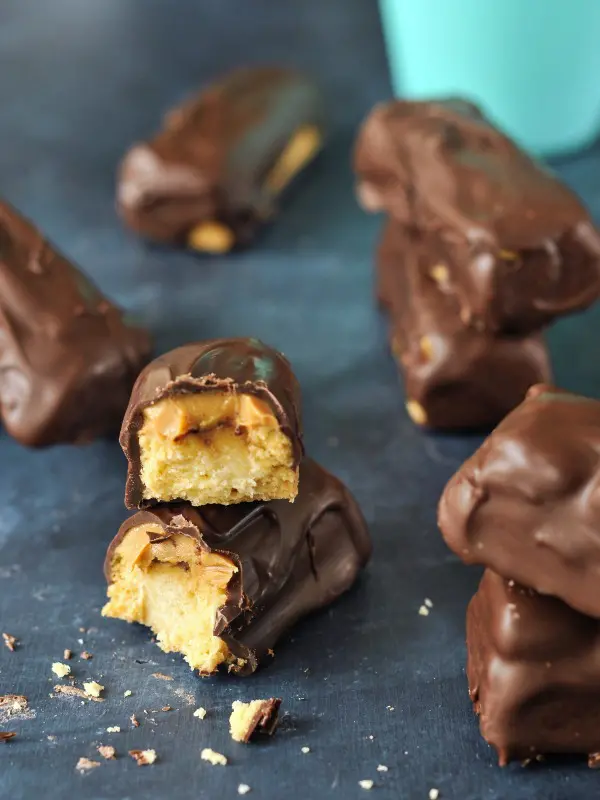 How To Make Vegan Twix
This homemade vegan twix recipe requires multiple steps, but each one is very easy. You can absolutely do this!
I usually make the shortbread cookies one day, then assemble with caramel and melted chocolate the next day (or a morning and evening project. I am prone to late night baking.
When making the original recipe, I made a caramel sauce. Great taste, but thinner than I'd like. I have since updated the caramel component, giving a thicker caramel section.
It is also much easier.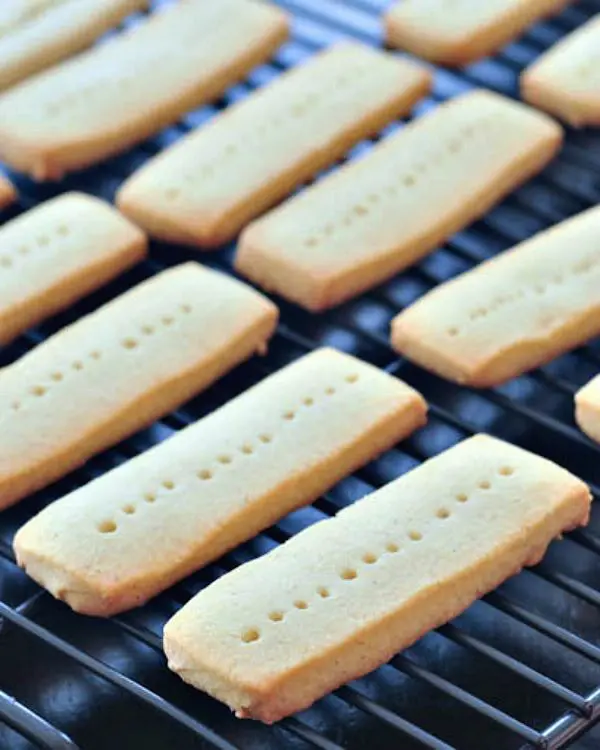 Vegan Caramel Options
The original recipe has a delicious caramel, but it is more of a sauce and tends to be a thinner layer than I would like. Still a perfectly good cookie, but I wanted more caramel.
My answer was a store bought caramel candy. I simply flattened and reshaped to fit the shape of the shortbread cookie bar. Then I carefully covered the whole thing in chocolate.
With all the flavors of these Vegan Caramels, we can have some pretty tasty Twix…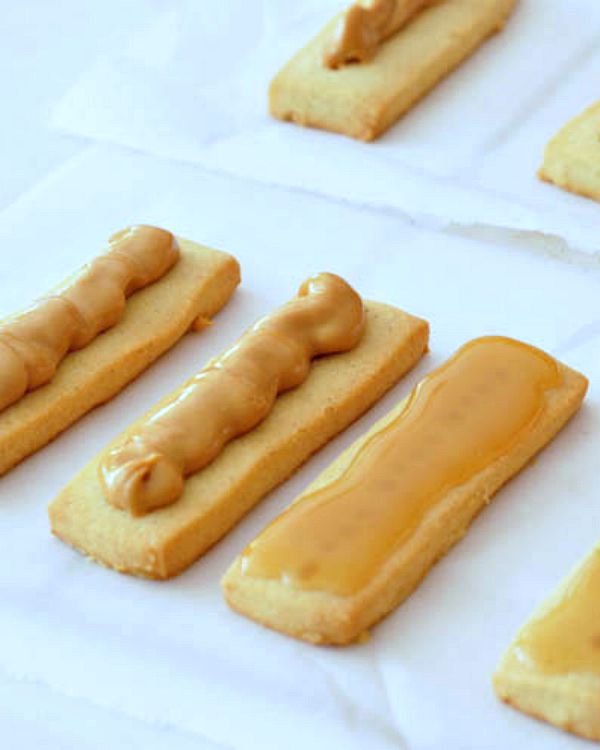 Gluten Free Twix Bar
The other awesome detail of these Vegan Twix Cookie Bars? These cookies are also gloriously gluten free!
This quick and easy shortbread cookie recipe is crisp and buttery soft at the same time. Delicious on their own, and even better topped with caramel and dipped in chocolate…
Storage Suggestion - how long do these bars last?
We keep our Twix Bars in these Glass Containers with Sealing Lids. Notorious for disappearing quickly, homemade Twix don't have much of a chance of going beyond a freshness date. I like to enjoy them within 5 days or store them in the refrigerator for up to 10.
Can you freeze these?
The shortbread cookie component freezes well. If you want to make these ahead of time, I'd freeze the shortbread by itself, and set aside time for the assembly portion once you thaw.
I do not recommend freezing the Twix bar, as the caramel could break a tooth! I don't think caramel freezes well, and doesn't recover from a thaw well either.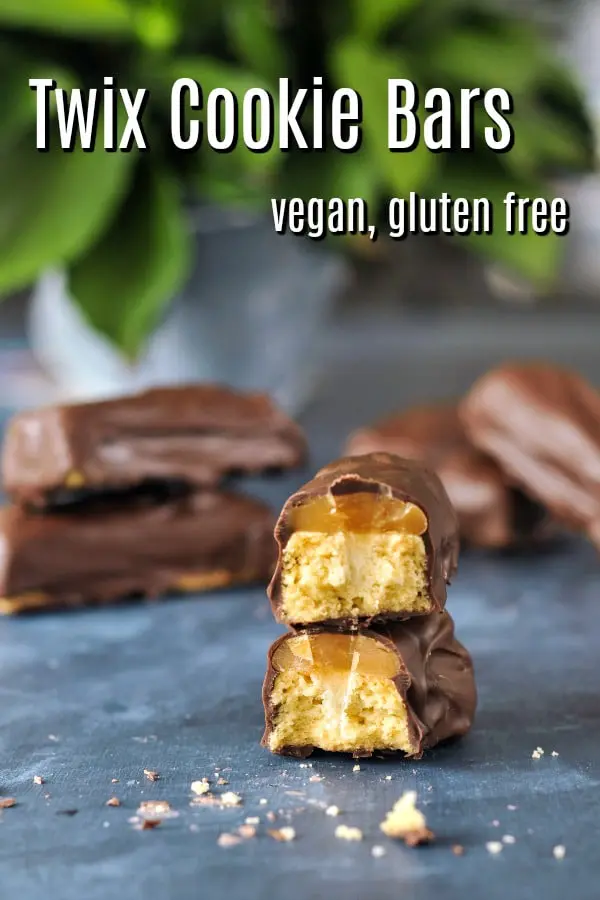 Vegan Copycat Recipes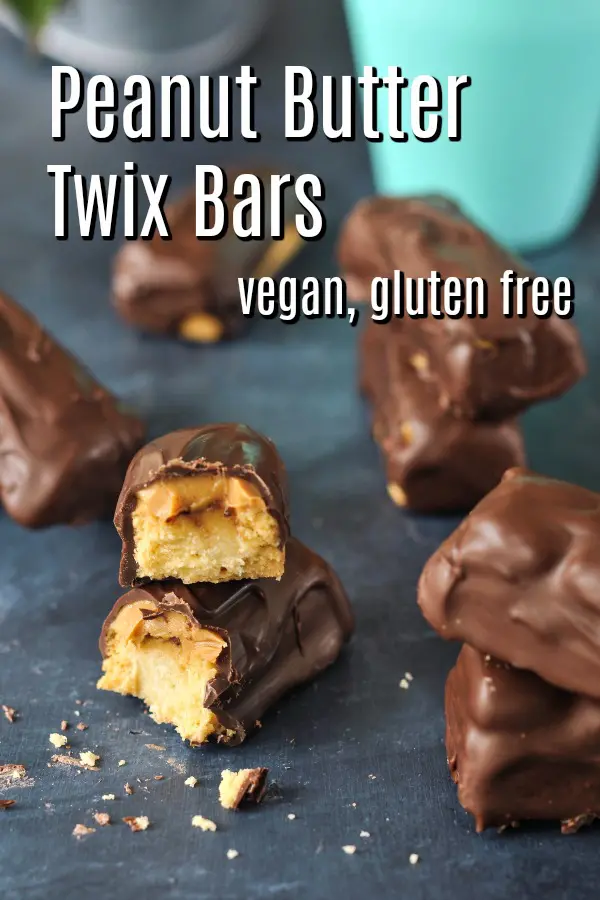 Did you make these vegan Twix cookie bars?
Follow spabettie on Instagram and tag us with #spabettie
We love seeing your recipe photos and remakes - thank you!
Yield: 20 cookie bars / 20 servings
Vegan Caramel Twix Cookie Bars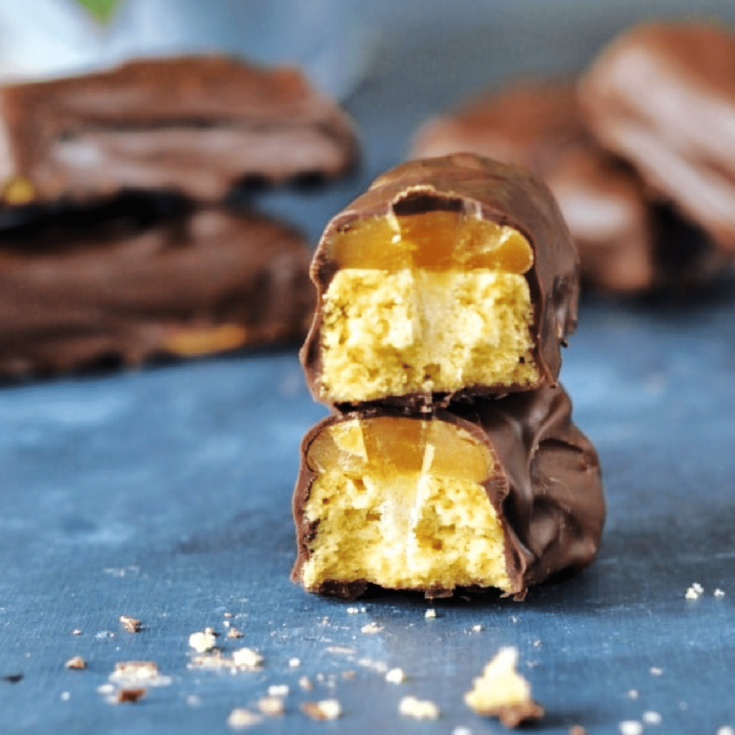 getting your hands on homemade Vegan Caramel Twix Cookie Bars is easier than you think! this updated version improves on our original recipe. gluten free!
Instructions
Preheat oven to 350 °F. Line baking sheet with parchment. Set aside.
In mixing bowl, cream together butter, sugar and vanilla. Stir in flour ½ cup at a time, adding milk by the tablespoon as necessary. Combine until dough forms, do not over mix.
Knead into a ball, wrap and cool in refrigerator for 10 minutes.
On a lightly floured surface, roll cookie dough to ⅓ inch thickness.
Bake at 350 °F for about 12 minutes, until just golden brown on edges. Cool completely.
When cookies are cooled and ready, prepare the caramels: unwrap each caramel, place on microwave safe plate and warm for just about 10 seconds to soften. (Do this in stages of 4 to 6 caramels at a time.)
Using your hands, stretch and flatten each caramel to fit over the entire thickness of one half of the cookie. (Two caramels per cookie, or one if your cookies are smaller / thinner.) Place caramels on top of cookies, using your fingers to shape and mold together.
Repeat with all caramels until each cookie has a thick, even caramel layer.
In saucepan / double boiler over medium low heat, melt chopped chocolate.
Dip the bottom of each cookie in melted chocolate, set on parchment. Spoon chocolate over top of cookie, using spoon to cover entire cookie sides. Return to refrigerator to set.
Store covered in refrigerator. Bring to room temperature before enjoying.
Notes
dairy, egg, and gluten free, vegan
Recommended Products
As an Amazon Associate and member of other affiliate programs, I earn from qualifying purchases.
Nutrition Information:
Yield:
20
Serving Size:
1 cookie bar
Amount Per Serving:
Calories:

147
Total Fat:

12g
Saturated Fat:

7g
Trans Fat:

0g
Unsaturated Fat:

4g
Cholesterol:

0mg
Sodium:

80mg
Carbohydrates:

16g
Net Carbohydrates:

15g
Fiber:

1g
Sugar:

16g
Protein:

1g
nutrition calculations results vary by calculator, are for informational purposes only, and are not intended to replace medical advice or treatment.
about Kristina: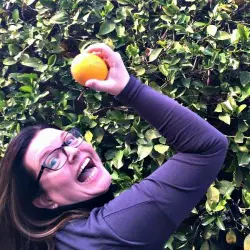 Kristina is spabettie! She found cooking at an early age, and created spabettie in 2010 to share vegan recipes. Kristina turned her culinary training into sharing vibrant vegan food! Read more...
spabettie / Kristina Sloggett is a participant in the Amazon Services LLC Associates Program, an affiliate advertising program designed to provide a means for sites to earn advertising fees by advertising and linking to Amazon.com.