Vegan Goat Cheese Bacon Wrapped Dates - tangy rich and smoky sweet, these bite size gems are always welcome at the party table! plan on making a double batch, at least.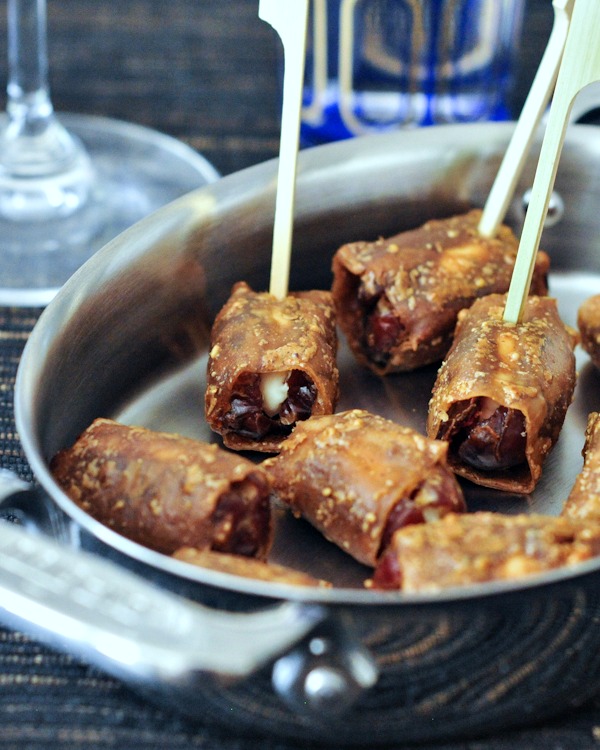 We had a small cocktail party before the Melvins concert last week, and these Vegan Goat Cheese Bacon Wrapped Dates were the star. Well, my dachshund cocktail napkins were the real star.
Food wise, bacon. dates. sweet salty tangy savory goodness. A perfect party bite that I cannot wait to make again.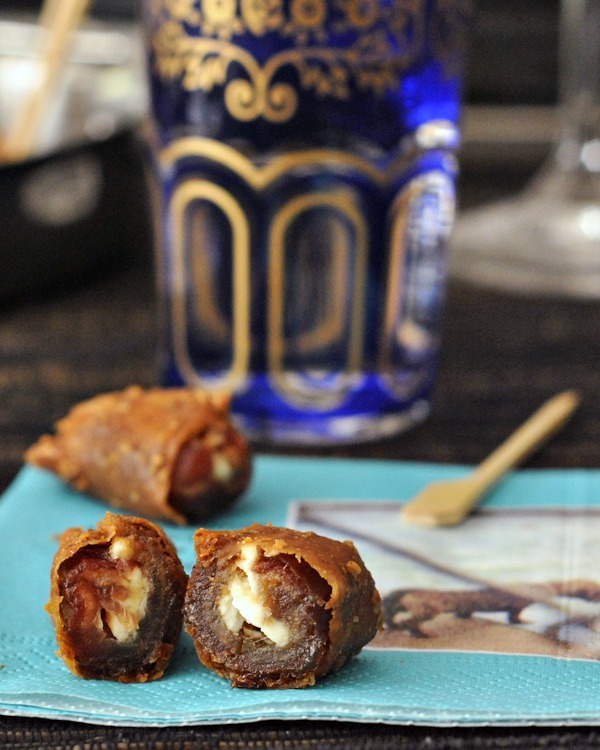 ...the dachshund was in the pool! in the pool!
Did you make this recipe?
Follow spabettie on Instagram and tag us with #spabettie
We love seeing your recipe photos and remakes - thank you!
Vegan Goat Cheese Bacon Wrapped Dates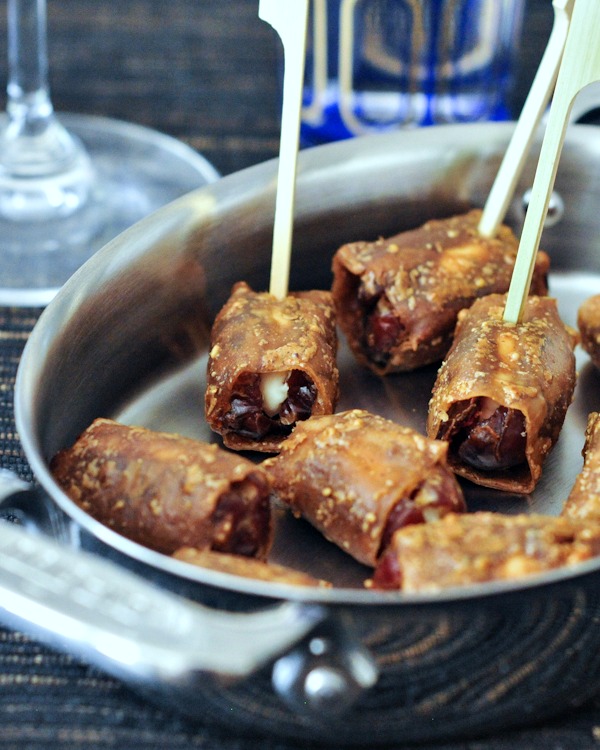 dairy, egg, oil, and gluten free, vegan
Ingredients
8 Medjool dates, pitted
3+ tablespoons Vegan Goat Cheese
(or your favorite vegan soft cheese)
Smoky Rich Bacon mixture (recipe follows - first four ingredients)
2 sheets rice paper
Instructions
Preheat oven to 350 °F. Line a baking sheet with parchment.
Slice date lengthwise (if your dates are already pitted, look for the slice already made). Fill each date with goat cheese (about one teaspoon each).
Using kitchen scissor, cut rice paper into strips as wide as a Medjool date. Hold single strip under water faucet running cool water, just until it begins to soften. Dip strip into cashew butter mixture until well coated, wrap around filled date. Repeat with all dates.
Make bacon strips with remaining rice paper (I had three strips left).
Bake at 350 °F for 15-18 minutes. Serve warm.
These can be made ahead and popped into the oven right before a party!
about Kristina: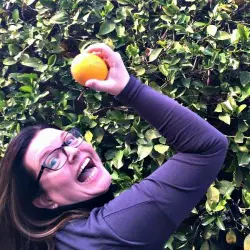 Kristina is spabettie! She found cooking at an early age, and created spabettie in 2010 to share vegan recipes. Kristina turned her culinary training into sharing vibrant vegan food! Read more...
spabettie / Kristina Sloggett is a participant in the Amazon Services LLC Associates Program, an affiliate advertising program designed to provide a means for sites to earn advertising fees by advertising and linking to Amazon.com.