Vegan Air Fryer Recipe Collection – crispy crunchy, quick and easy, savory and sweet! air frying is the game changing cooking method we all love!
Game day parties, holiday soirées, Happy Hour at Home, and a quick and easy meal any time – air fryers have become a most used appliance in so many kitchens.
I bought my air fryer just this last summer, after literally years of deliberating over the purchase. Did I need another appliance? Would I use it, or would it end up in the garage? Will it really "fry" things to a delicious crisp without being dunked in deep frying oil?
Well.
I can tell you that ours has a permanent spot on our counter, and we use it all the time! Leftovers, quick burrito style wraps, sandwiches… the list is literally endless, and we have this ongoing question of "will THIS air fry?"
You may remember I reviewed a wildly fantastic resource of a book by my friend JL earlier this year: The Vegan Air Fryer. If you are interested in air fryers, recipes, ideas, and community, JL has a Vegan Air Frying Enthusiasts group on Facebook – also a great resource.
I have several new air fryer recipes coming at you in the new year – and so many ideas I have yet to try! This Vegan Air Fryer Recipe Collection is most of everything I have shared in the last six months, and older recipes that we now cook in the air fryer.
Also! I normally test out and add baking instructions to all of my air frying recipes – so even if you do not have an air fryer, all of these recipes can be baked as well.
enjoy: 
Vegan Air Fryer Recipe Collection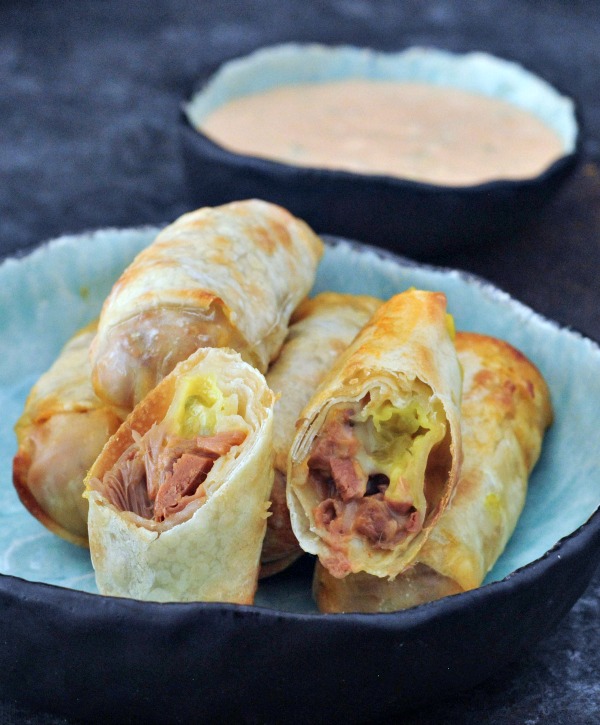 Vegan Air Fryer Buffalo Cauliflower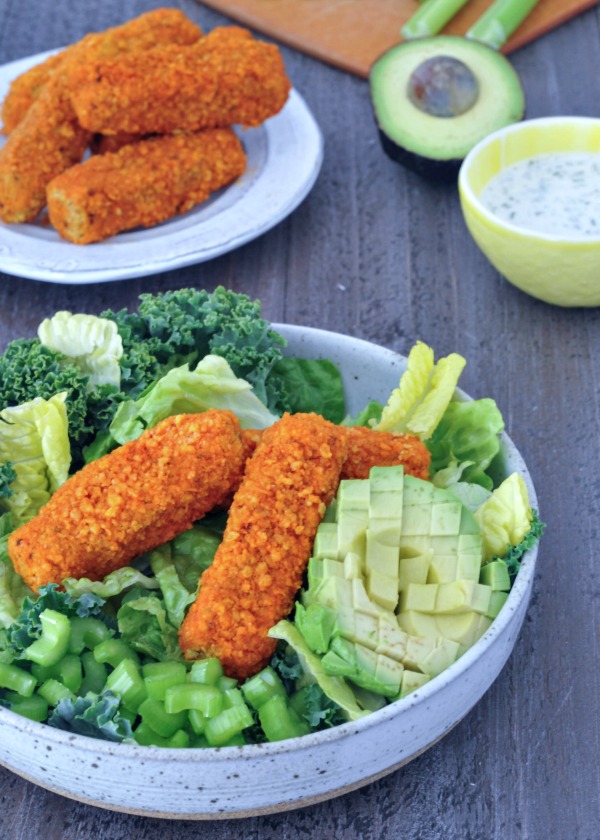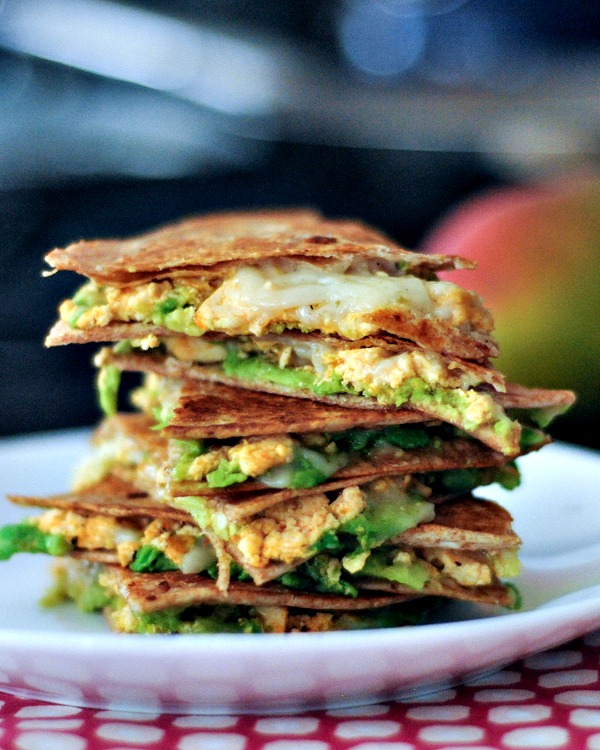 Chipotle Quesadillas with Minty Mango Salsa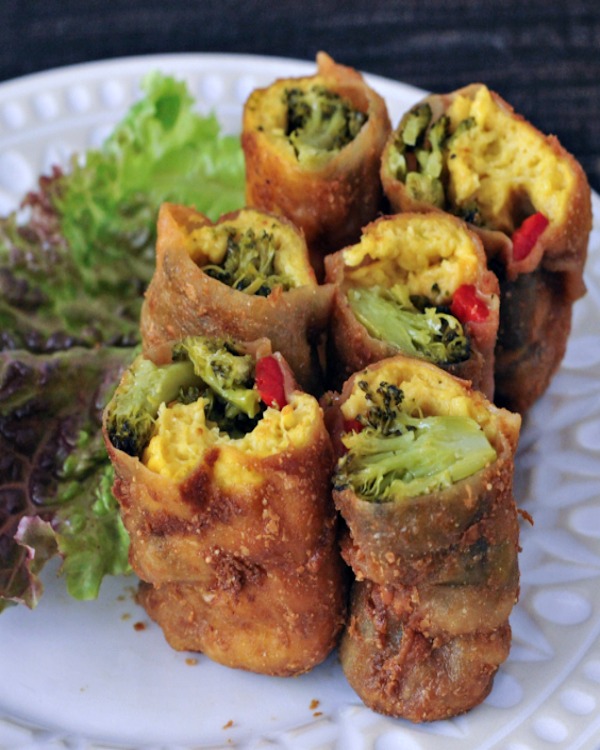 Vegan Bacon Wrapped Mini Breakfast Burritos
Whiskey Garlic Tofu over Vegetable Quinoa
Fish Taco Crisp Wraps with Mango Salsa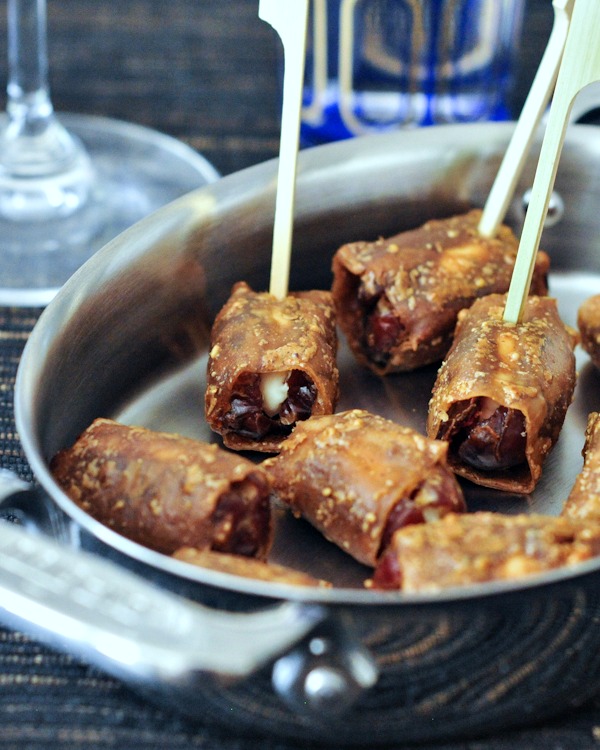 Vegan Goat Cheese Bacon Wrapped Dates
Black Bean Totchos with Garlic Lemon Sauce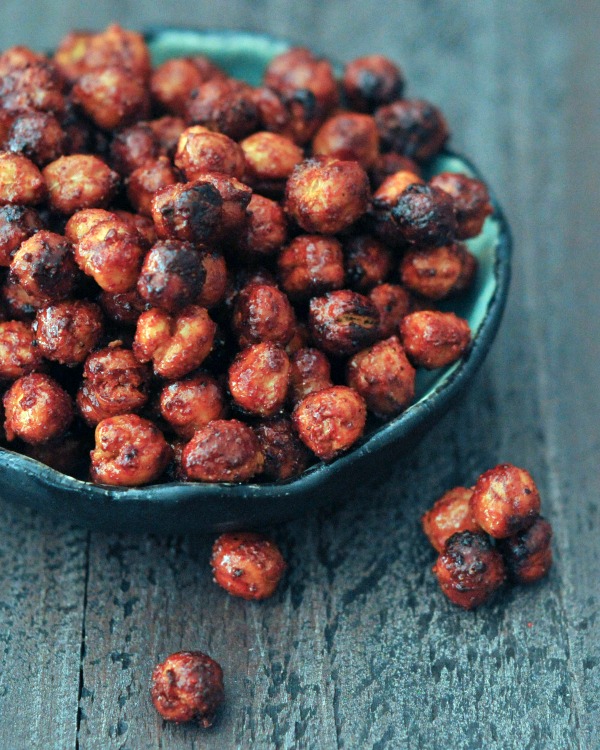 Do you have an air fryer?
If so, what is your favorite thing to make?
and what would you like to see me make?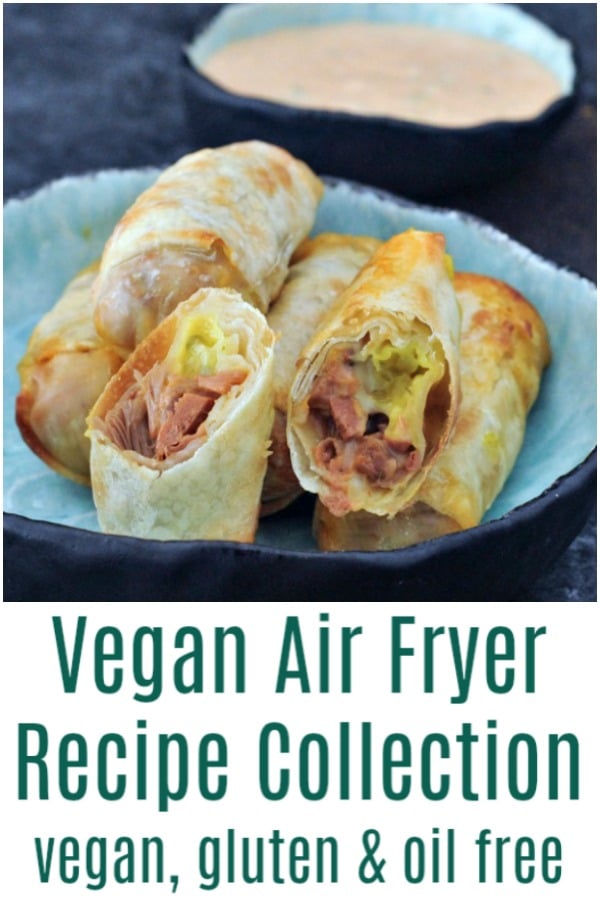 Try AmazonFresh Free Trial
for Unlimited Grocery Delivery – add these recipe ingredients to your list and get to air frying! use code FRESH25 for a $25 off discount on your first AmazonFresh order!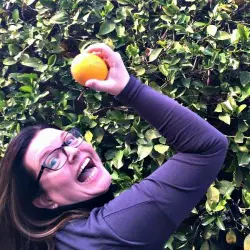 ABOUT KRISTINA SLOGGETT: Kristina is spabettie! She founded spabettie in 2010 to share her vegetarian recipes. Vegetarian quickly became vegan.
As the sole recipe developer and photographer at spabettie, Kristina turned her love of cooking and creativity into an extremely fun and challenging way to spend her days – sharing just how flavorful and vibrant vegan food is!
She loves dachshunds, Portland, Hawaii, drummers – well, one drummer – and travel.
spabettie / Kristina Sloggett is a participant in the Amazon Services LLC Associates Program, an affiliate advertising program designed to provide a means for sites to earn advertising fees by advertising and linking to Amazon.com.