replace the can with this quick and easy ginger cranberry sauce recipe! naturally sweetened with fruit for a no sugar added cranberry sauce.
recipe originally published December 19, 2011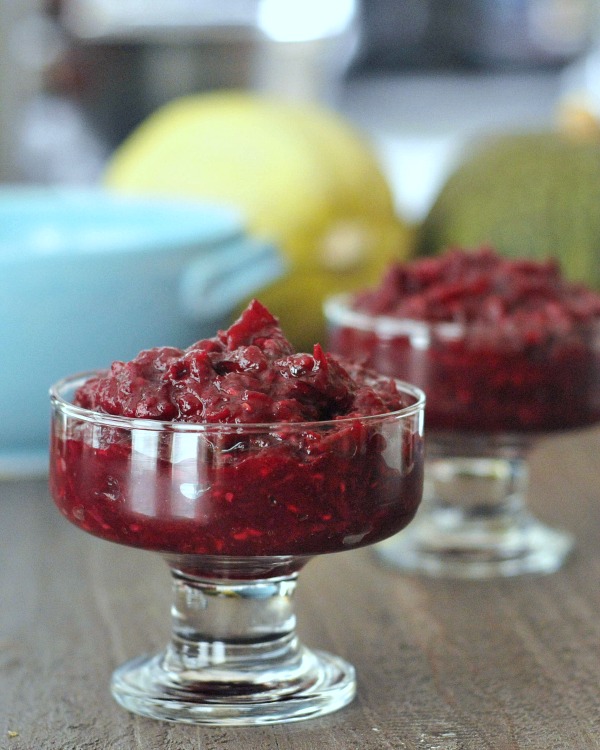 TABLE OF CONTENTS – Jump to any section:
Quick and easy cranberry sauce
Cranberries are a classic holiday flavor. See more: Cranberry Recipes.
Kid Kristina always wanted to help "cook" at the holidays – my tasks included setting the table, preparing the classic Holiday Jello Salad, and plating cranberry sauce.
Even back then, I played up the irony of the canned sauce. I would leave it in can form and serve it in my grandmas crystal serving dish. I would carefully carry it to the table as the can shape slid and wiggled around the plate.
For years, I have been making this ginger cranberry sauce recipe and …