This sweet potato recipe collection celebrates the versatility of this tasty tuber. From breakfast to dinner to dessert, these recipes have something for everyone!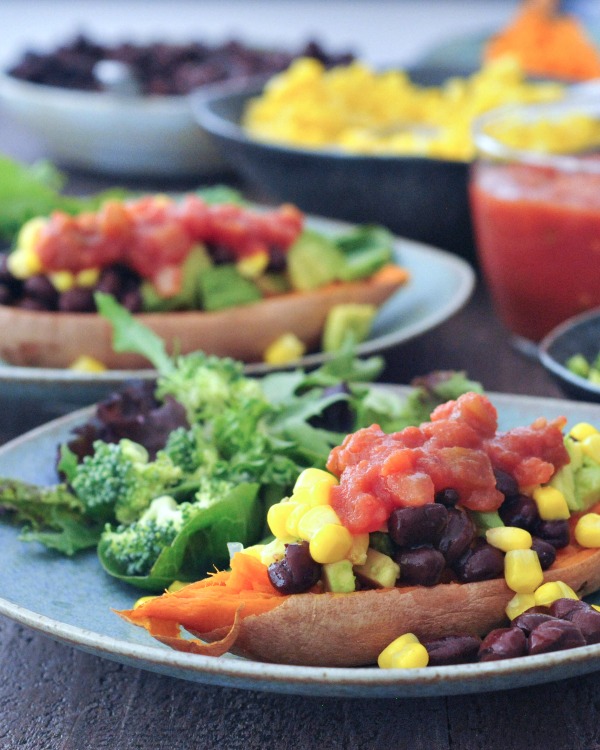 TABLE OF CONTENTS - Jump to any section:
Highly nutritious whole food
I consider sweet potatoes a superfood because they are delicious, high in fiber and a bunch of vitamins and minerals!
This sweet potato recipe collection showcases the many ways to incorporate this brightly colored root vegetable into your diet. Whether you're stuffing sweet potato into burgers or enchiladas, roasting for pasta, or blending it into a soup, or making tasty brownies, you'll find delicious and interesting ways to cook with this tasty tuber.
From pastas and soups to totchos and breakfast boats, you'll find inspiration with these delicious sweet potato recipes that will have celebrating the versatility of this amazing orange superfood.
How to bake a sweet potato
For many recipes, I will bake the sweet potatoes if I am not in a hurry. and I'll throw in an extra to eat later, because... Mmm Hmm sweet potatoes are so yum.
How To Bake A Sweet Potato:
Preheat oven to 425 °F
Scrub each potato (leave skin on)
Pierce the potato in several places (carefully with a fork or knife)
Arrange potatoes on a baking sheet (I use a rack on a baking sheet)
Bake for 50-60 minutes, until potatoes are fork tender soft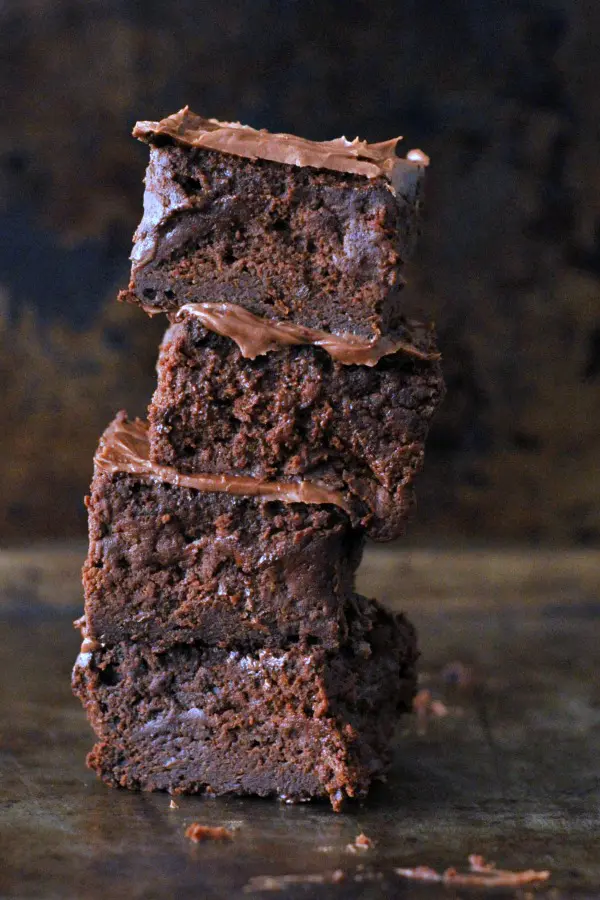 How to roast a sweet potato
Roasted veggies is one of my favorite meal prep foods. Roasted sweet potatoes become caramelized with deep flavor, and you can serve them in, on, or with so many dishes. Or just stand at the counter and eat them off the pan.
Just me? Okay...
How To Roast A Sweet Potato:
Preheat oven to 425 °F
Line a baking sheet with foil or parchment
Scrub or peel each potato - your choice
Slice each potato into cubes, one inch or smaller
Arrange potatoes in a single layer on baking sheet
Roast for 35-40 minutes, stirring / flipping over halfway through
Did you make one of these sweet potato recipes?
Follow spabettie on Instagram and tag us with #spabettie
We love seeing your recipe photos and remakes - thank you!
Sweet Potato Recipes
This sweet potato recipe collection celebrates the versatility of this tasty tuber. Breakfast to dinner to dessert, this list has it!
about Kristina: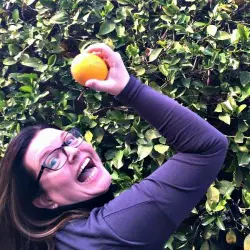 Kristina is spabettie! She found cooking at an early age, and created spabettie in 2010 to share vegan recipes. Kristina turned her culinary training into sharing vibrant vegan food! Read more...
spabettie / Kristina Sloggett is a participant in the Amazon Services LLC Associates Program, an affiliate advertising program designed to provide a means for sites to earn advertising fees by advertising and linking to Amazon.com.