Turn vegan rice crispies into a festive pumpkin patch for all of your Halloween parties! a kind friendly craft and tasty treat!
recipe originally published October 6, 2011
As an Amazon Associate I earn from qualifying purchases.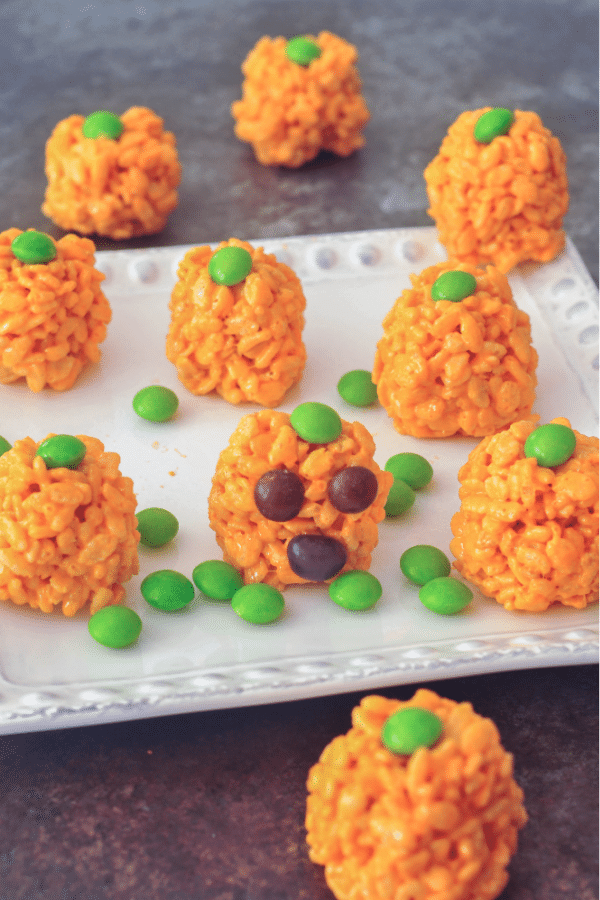 TABLE OF CONTENTS – Jump to any section:
Vegan Rice Crispy Treats
Rice crispies have all the sweet nostalgia a gooey childhood treat could bring. My neighbor growing up made crispy treats and popcorn balls at the holidays, and they were truly the best.
Making vegan rice crispy treats is just as easy as the traditional. You …