Chipotle Coconut Pepper Jacks – do not let the spooky pepper faces keep you from tasting the flavorful fillings inside, protein packed and perfect before a night of Trick or Treats!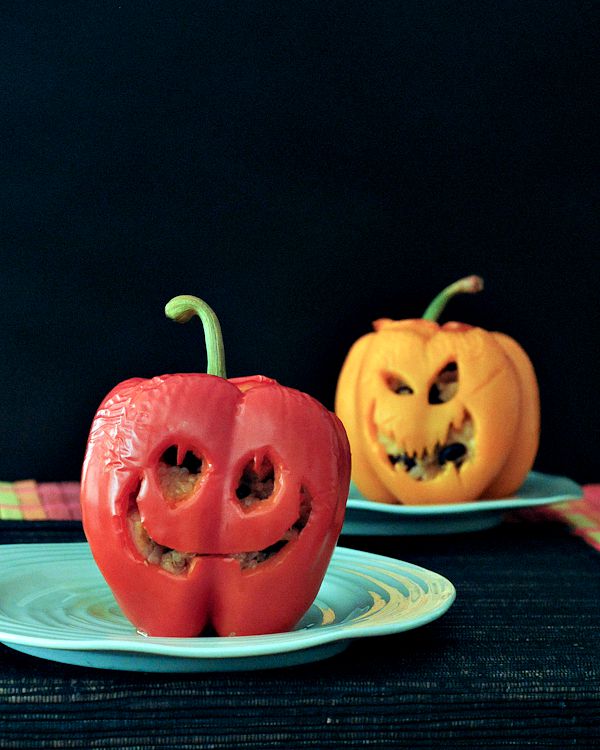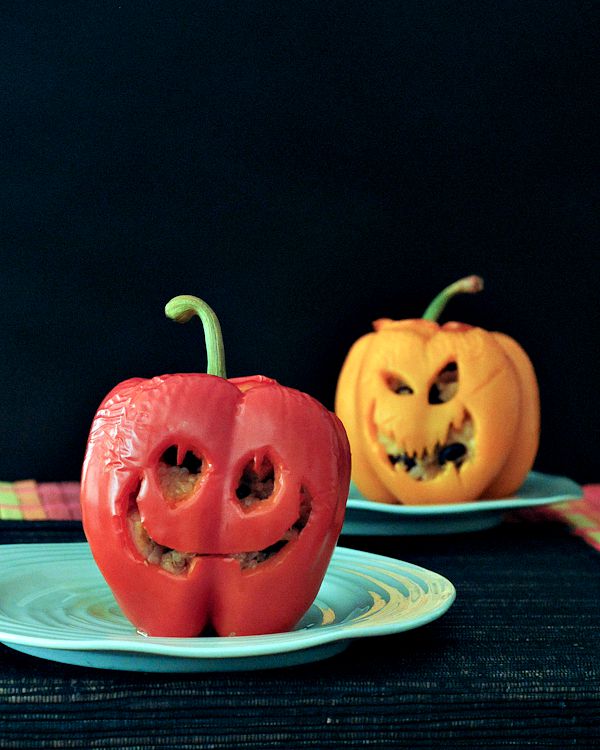 This is Halloween, This is Halloween. Halloween! Halloween! 
This year I am back with another Pepper Jack that Jack Skellington would want to be friends with. Spooky faces on The Jacks this year – after several years of Pepper Jack carving, I am getting more detailed.
The Orange Pepper Jack is my favorite this year…
Isn't he fun?
This Chipotle Coconut mixture is perfect by itself – I have enjoyed a bowl for breakfast before. This recipe fills approximately six bell peppers, depending on size of pepper. I usually make this filling, fill a couple peppers for dinner, then enjoy the leftovers as is. Yum.
Also, I have made a note about tasting the Chipotle Coconut mixture before filling your Pepper Jacks – the …