This vibrant pineapple protein chia pudding is a tropical fruit breakfast or snack. packed with essential protein, fats, flavor, texture and crunch!
recipe originally published April 12, 2015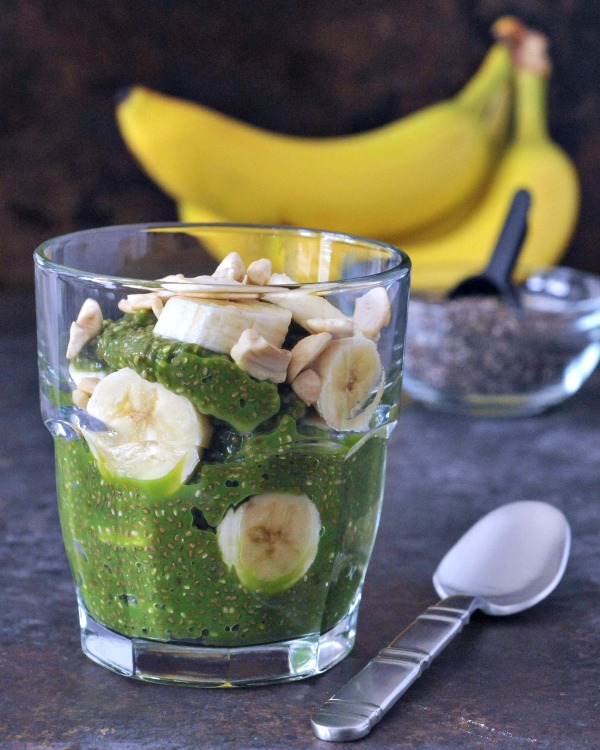 Protein Chia Pudding Recipe
Many of you know, I add spinach to lots of things. Waffles. Pancakes.
Good green.
So adding the vibrant green to my chia pudding? Totally normal.
On a busy work day, chia pudding is such an easy breakfast. I usually make one first thing and stick it in the fridge to 'set' while I enjoy my coffee. By the time I am ready for breakfast, the chia is ready and I can add banana, berries, granola, whatever sounds good that day.
In addition to the heart healthy …