Salted Caramel Milkshake with Vegan Irish Creme – a sweet and salty dream of a milkshake, with homemade vegan Irish Creme – perfect for a snow day, or ANY day!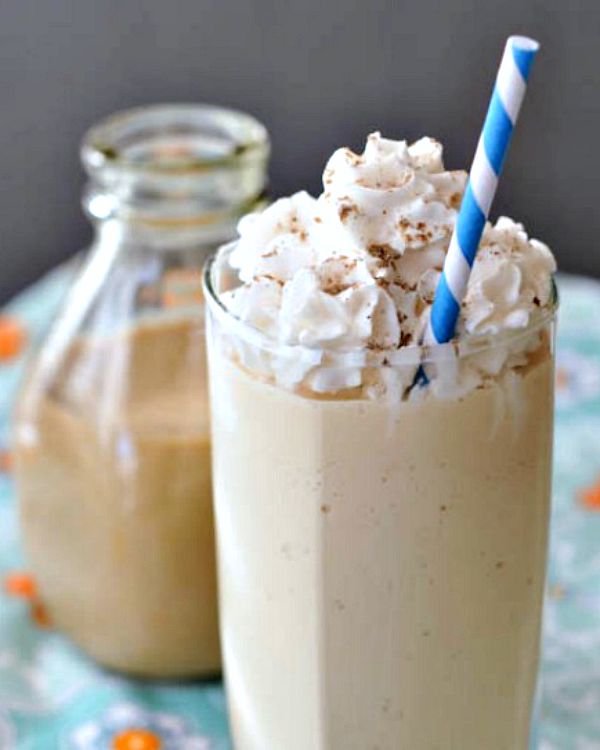 A few years ago, Portland had a huge winter storm. Snowpocalypse, or something like that, according to the news. Inches and feet and piles of snow.
Back then we were at the old house, the one on a couple acres. This is two rare acres in the middle of Southwest Portland, and we were the last house on this semi private road. We were actually unincorporated, end of county service. Which meant the snowplow would come right up to the bridge right before our house, and stop. Leaving a huge pile of snow, as if we weren't there.
We couldn't drive anyway, the road was a sheet of ice. We were stuck indoors for more than two weeks. This two week period is when I created my vegan Baileys Irish cream recipe. We enjoyed Bailey's and coffee each morning, while sitting in front of the fire and watching even more snow fall…
Salted Caramel Milkshake with Vegan Irish Creme
dairy, egg, soy and gluten free, vegan
yield: two milkshakes
INGREDIENTS:
4 scoops dairy free vanilla ice cream
1/3 cup dairy free caramel sauce
3 teaspoons sea salt
3-4 ounces Baileys Irish cream
3/4 cup milk (almond + coconut)
3-4 ice cubes
dairy free whipped topping 
INSTRUCTIONS:
In blender, combine ice cream, caramel, salt, Baileys, milk and ice – blend until smooth. Pour into glasses and top with whip cream, cinnamon, salt. Enjoy by the fire while the snow falls…
Hoping for lots of snow this season!
printable recipe:

Salted Caramel Milkshake with Vegan Irish Creme[/b]" thumbnail="" type="recipe"]