Dreamy Dark Chocolate Oat Cream is a luxuriously fluffy, decadently rich, curiously unique plant based ice cream that everyone will love!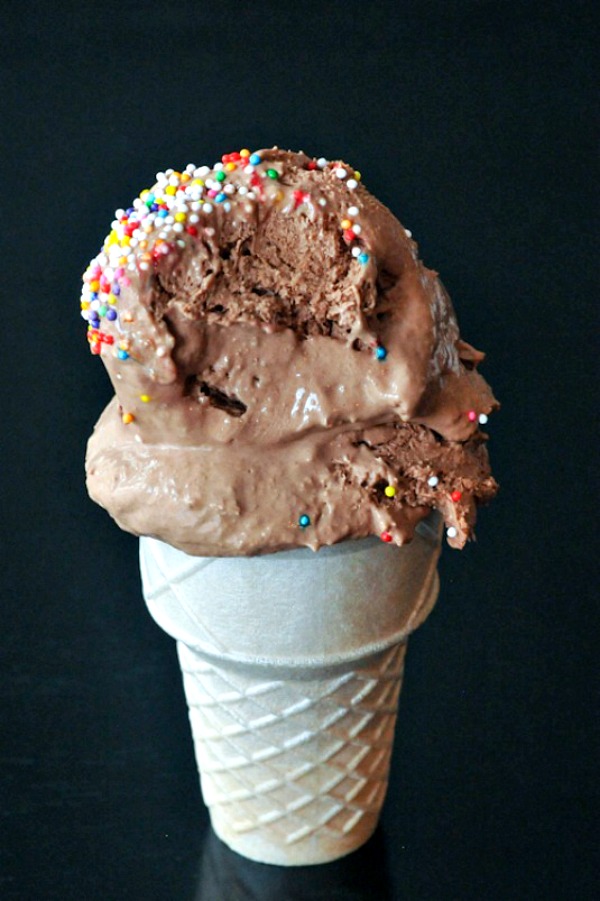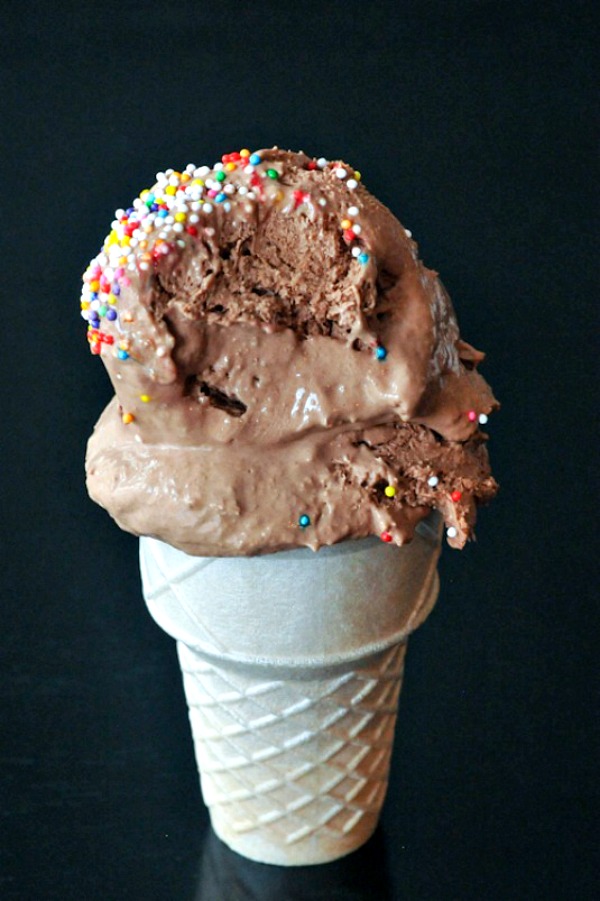 Mmm, sprinkles.
Hi guys! Whew, it is so so good to be back here. While I needed that hiatus, I sincerely missed being in the kitchen, sharing here, and most of all scarecrow, the conversations with you all.
Much of my time off was not spent cooking, as the kitchen was in full renovation mode from late September until … well, there are still a few small things left to do. The ideas have still been coming, though – and I have so much to make and share! I am really excited about what's coming. I need to get to work!
The oven was recently installed, though – so I have started cooking a bit again. It involves searching through boxes in the dining room to find not only the food from the pantry but cookware and utensils.
One thing I have been able to make this whole time, though? Milk. My trusty blender has been plugged in this whole time, even when the "kitchen" was located on the dining room table. Cashew milk, vanilla cinnamon cashew milk, almond milk, chocolate almond milk.
I would find myself slowing through the milk aisle at the store – for inspiration. You know what I found? Oat milk. So. Of course I had to try.
Well, I never got to the milk stage. Actually, I just skipped right past milk and made the dreamiest creamiest mousse-iest ice cream I have ever had.
So, so good.
Dreamy Dark Chocolate Oat Cream
YIELD: 3+ cups
dairy, egg, nut, soy* and gluten free, vegan
INGREDIENTS:
1 cup gluten free steel cut oats
soaking water
3 Medjool dates, pitted
2 cups water
8 ounces dark chocolate (72%)
*some dark chocolates use soy as an emulsifier – check ingredient list
INSTRUCTIONS:
Soak oats in water overnight. Strain/drain and rinse completely – oats should be soft.
In a high-speed blender, combine oats, dates, and 2 cups water. Gradually reach highest speed, blend until smooth. Set aside.
Finely chop chocolate, add to small saucepan. Heat chocolate on low heat, stirring continually, until completely melted. Remove from heat, allow to cool slightly but not solidify.
Turning blender on low, slowly add cooled chocolate. Once chocolate is added, blend on high once more. Allow mixture to cool before adding to ice cream maker. Proceed using ice cream machine instructions (mine took 18 minutes).
This gets to soft ice cream consistency in a machine, then takes several hours to set in the freezer.
It's really good to be back. Thanks for stickin' around.