Simple Spanish Rice – a very simple trick makes this flavorful side with five ingredients total – tastes just like the classic and familiar dish you remember!
Simple Spanish Rice
This is another favorite from childhood – mom had a couple dinner standards where a simple Spanish rice recipe was the side. I loved rice as a kid, and the flavored Spanish version was no different.
I remember my mom's recipe and method requiring several ingredients and steps. Quite a few years ago, I wondered if I could use a certain ingredient to cut down on both time and ingredient list.
It worked.
Very well.
I make this often. I roll it up in enchiladas, we stuff it into burritos, enjoy it as a side dish or even a warm salad topper. I like my warm salad toppers.
The simple trick is replacing the water with tomato juice for cooking the rice. While the rice cooks, I simply sauté an onion and pepper, and…
that is literally it. So quick, so easy, so few ingredients.
Five.
Plus salt, if you want it.
Add some beans to this and you might have yourself a lunch.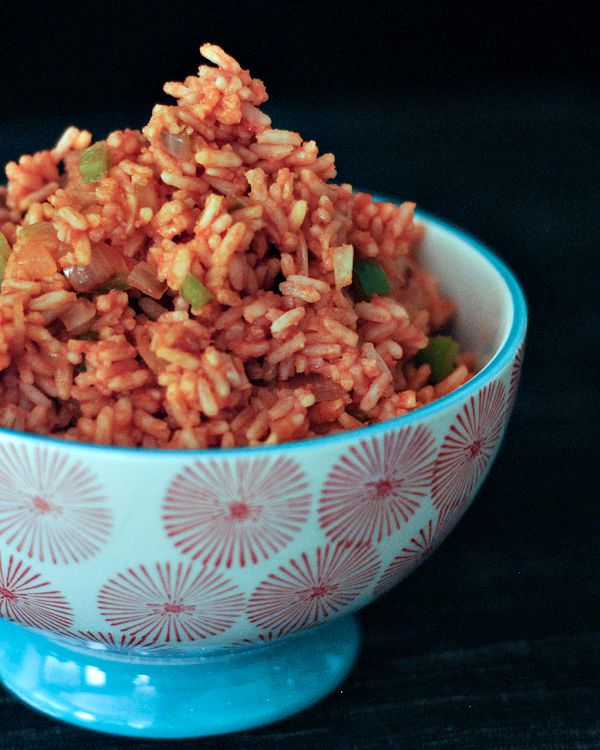 recipes using Simple Spanish Rice:
so yum.
Yield: four to six servings
Simple Spanish Rice
Simple Spanish Rice - a very simple trick makes this flavorful Spanish rice with five ingredients total - tastes just like the classic and familiar Spanish rice you remember!
Ingredients
2 cups tomato juice, divided
1 cup long grain white rice
1 small yellow onion, peeled and diced
1 pepper – green bell or poblano, seeded and diced
pinch salt
Instructions
In saucepan over high heat, bring 1 3/4 cups tomato juice to boil.
Add rice, stir to combine and cover with lid. Reduce to simmer, cook for 15 minutes or until all liquid is absorbed (do not uncover until at least 15 minutes has passed).
Meanwhile, sauté onion and pepper in a bit of water until soft and translucent. Remove from heat, set aside until rice is ready.
Once rice is done, fluff with fork and add pinch of salt, remaining 1/4 cup tomato juice, and sautéed onion and pepper. Stir to combine.
Nutrition Information:
Yield:
4
Amount Per Serving:
Calories:

174
Try AmazonFresh Free Trial
for Unlimited Grocery Delivery – add these recipe ingredients to your list. use code FRESH25 for a $25 off discount on your first AmazonFresh order!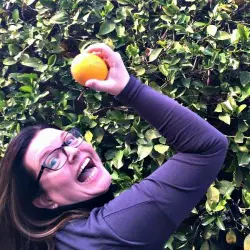 ABOUT KRISTINA: Kristina is spabettie! She founded spabettie in 2010 to share vegan recipes. As the sole recipe developer and photographer, Kristina turned her culinary training into the best way to spend her days – sharing just how flavorful and vibrant vegan food is! She loves dachshunds, Portland, Hawaii, drummers – well, one drummer – and travel.
spabettie / Kristina Sloggett is a participant in the Amazon Services LLC Associates Program, an affiliate advertising program designed to provide a means for sites to earn advertising fees by advertising and linking to Amazon.com.