Vibrant Protein Rich Pineapple Chia Pudding – this tropical fruit breakfast or snack is packed with essential protein, fats, flavor, texture and crunch!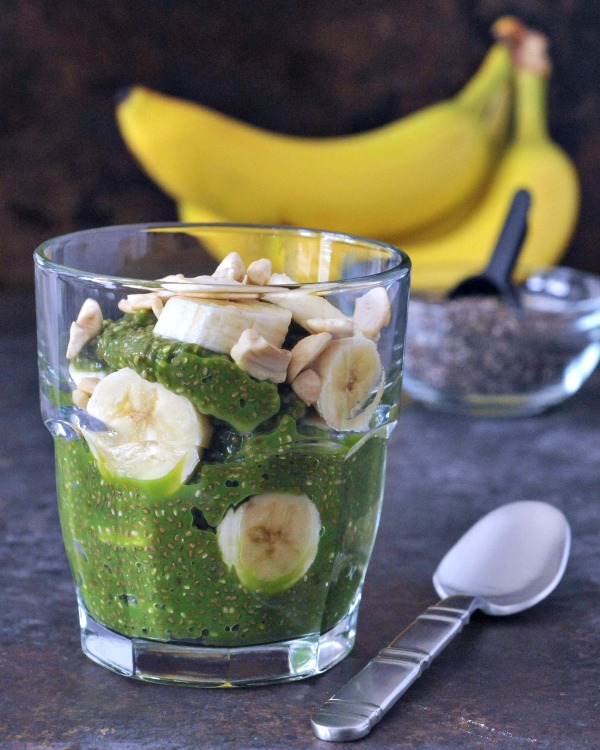 Many of you know, I add spinach to lots of things. Waffles. Pancakes.
Good green.
So adding the vibrant green to my chia pudding? Totally normal.
I am back to chia pudding breakfasts lately. On a normal day, this is such an easy breakfast for me – I usually make one first thing and stick it in the fridge to 'set' while I enjoy my coffee. By the time I am ready for breakfast, the chia is ready and I can add banana, berries, granola, whatever sounds good that day.
In addition to the heart healthy omega 3 fatty acids, chia seeds are packed with antioxidants, minerals, protein, and fiber. When I was testing Fruit Sweetened Brownie recipes, I may have had extra fruit concentrates in my freezer. These were perfect to flavor my chia puddings – so versatile!
Loving these quick and easy chia pudding breakfasts…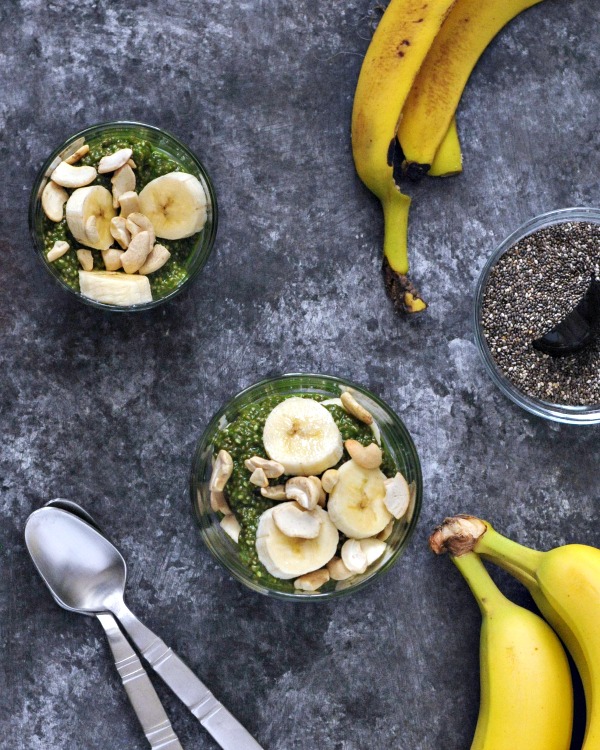 My latest chia pudding is such a great green, right?
It is easy to see why this …