this retro Vegan Jello Salad recipe is a light and bright fluffy dessert that just might remind you of childhood. a mildly sweet dish for holidays, potlucks, anytime!
recipe originally published March 23, 2017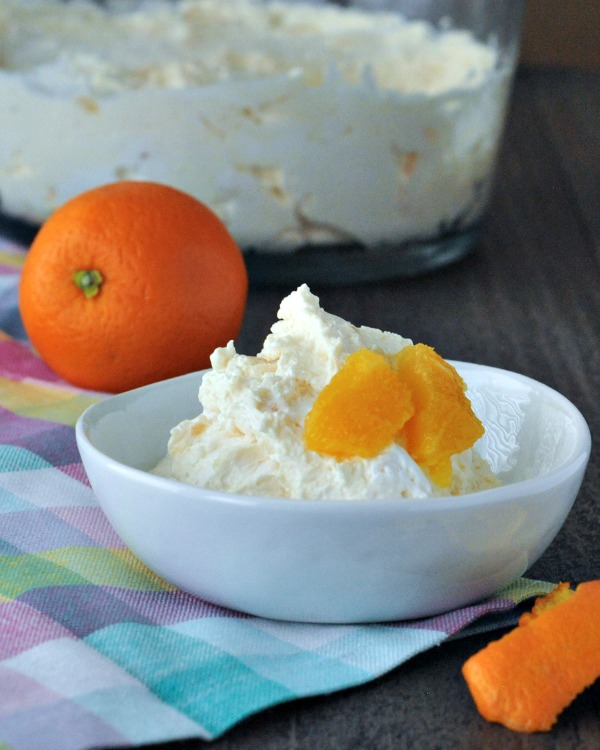 Vegan Jello Salad Recipe
This "salad" was a holiday staple when I was a kid – gracing every Thanksgiving and Christmas dinner table. While it is sweet, and definitely a dessert, this was not our dessert. (I now mix it up with different flavors at the holidays, like our Cranberry Fluff Jello Salad.
This was served with dinner – dessert happened several hours later, right? That is …