this peach crostini recipe is great with fresh basil or balsamic. everyone loves the bright colors and vibrant flavor of this summer appetizer.
recipe originally published September 11, 2012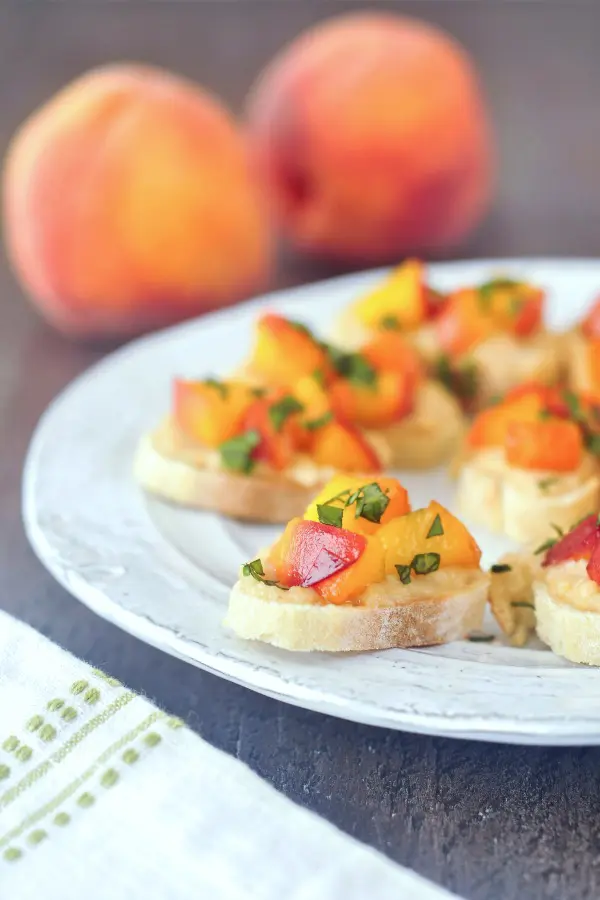 TABLE OF CONTENTS – Jump to any section:
Fresh peach recipe
This sweet cream roasted peach crostini recipe is one of the reasons we look forward to summer. Truly, it is. I have been asked to bring this crostini to summer parties, and it always disappears quickly when I serve it.
This peach crostini is equally good with …