a simple trick makes this a flavorful side with just five ingredients. this quick and easy vegan recipe tastes just like the classic Spanish Rice you remember!
recipe originally published January 9, 2011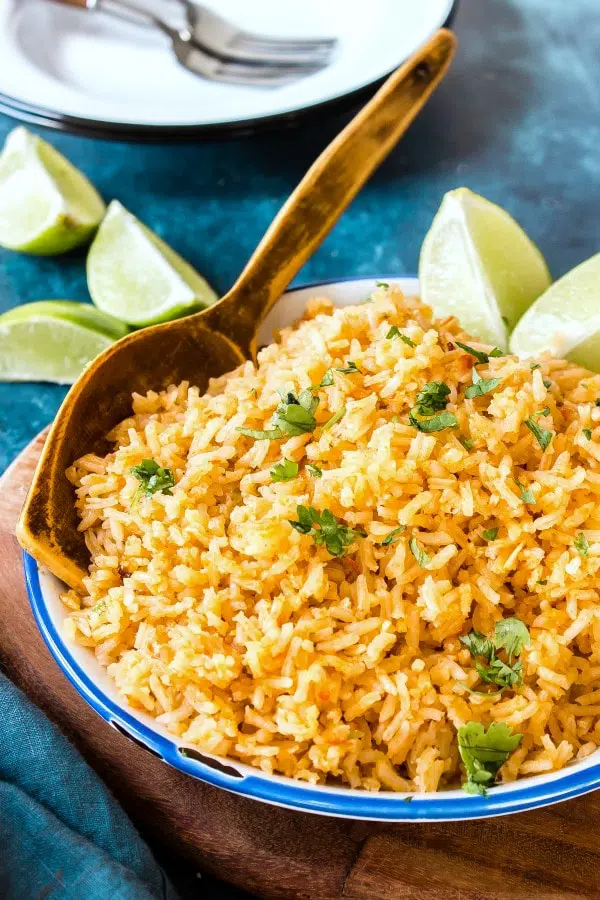 TABLE OF CONTENTS
Easy Rice Dish
Straightforward recipes using just a handful of ingredients are lifesavers in the kitchen.
This simple vegan Spanish Rice recipe is one of those – super flavorful and easy to make because of one shortcut ingredient we've been using for years. This easy rice dish is a …