vegan Slow Cooker Basil Marinara - a fresh summer tomato sauce - flavorful and easy to prep and forget - it slow cooks all afternoon, filling your kitchen with wonderful fragrance!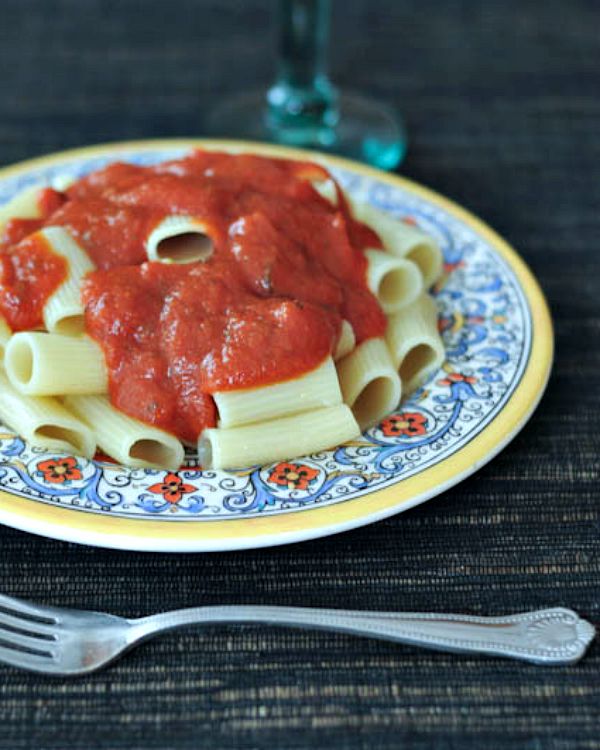 Slow Cooker Basil Marinara
Fresh summer tomatoes are one of my favorites. Indulgent.
I know - indulging? Yes. When you like marinara and the many foods that like to swim in it, this is a form of indulgence.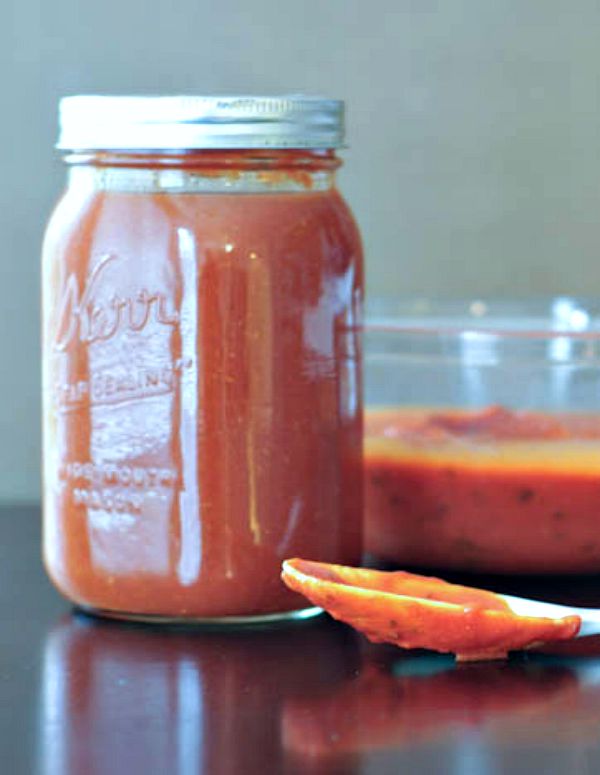 Fresh Summer Tomato Sauce
Don't even get me started on summertime, when my garden has the most amazing fresh Roma tomatoes. I can often be found standing in my yard, eating a tomato like an apple. Garden fresh is always the best, and tomatoes especially so.
During the summer, this recipe uses a few pounds of my fresh garden tomatoes. I always make several batches to can (well, jar!) so we can enjoy that freshness all year long.
When those extra jars run out, I make this recipe using canned fire roasted tomatoes.
In addition to all sorts of pasta, this marinara sauce is perfect for our Mozzarella Stuffed Vegan Chicken Burgers!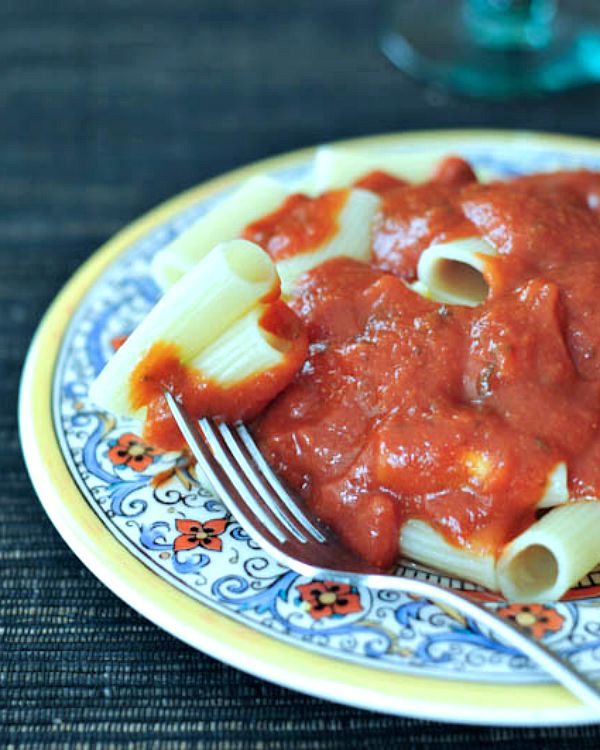 Yield: 4 cups
Slow Cooker Basil Marinara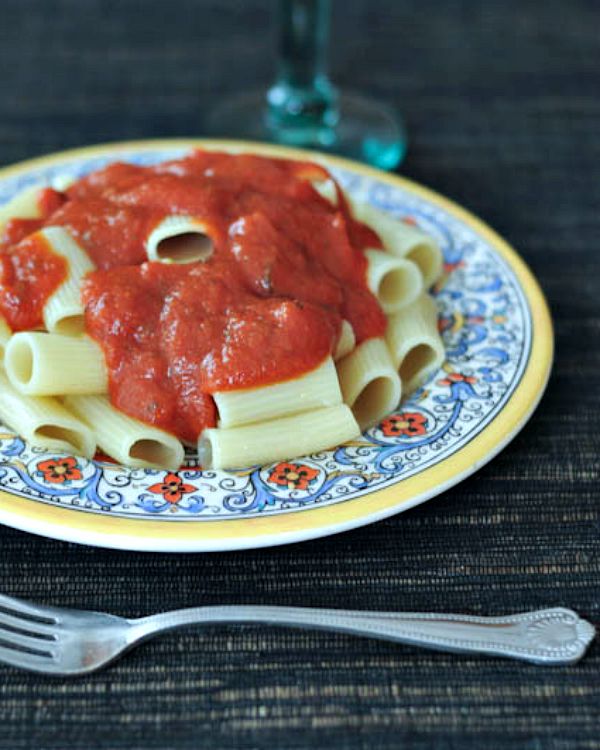 this fresh summer tomato sauce is flavorful and easy to prep and forget until dinner is ready!
Total Time
4 hours
8 minutes
Ingredients
2 yellow onions, peeled and diced
6 garlic cloves, minced
large bunch (¾ cup) fresh basil, chiffonaded
salt and pepper
Instructions
In pan over medium heat, sauté onion and garlic in olive oil. Sauté several minutes, until softened.
In slow cooker set to low heat, combine tomatoes, tomato paste, basil, oregano, salt and pepper. Add onion and garlic, cover and cook for 2 hours.
After sauce is warmed through, smash tomatoes into smaller pieces (using a potato masher or large fork). Cover and cook on low for another 2-3 hours.
Recommended Products
As an Amazon Associate and member of other affiliate programs, I earn from qualifying purchases.
Try AmazonFresh Free Trial
for Unlimited Grocery Delivery - add these recipe ingredients to your list. use code FRESH25 for a $25 off discount on your first AmazonFresh order!
about Kristina: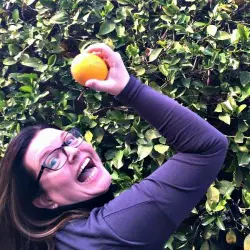 Kristina is spabettie! She discovered a love of cooking at an early age, and founded spabettie in 2010 to share vegan recipes. As the sole recipe developer and photographer, Kristina turned her culinary training into sharing flavorful and vibrant vegan food! She loves dachshunds, karaoke, drums, and travel.
spabettie / Kristina Sloggett is a participant in the Amazon Services LLC Associates Program, an affiliate advertising program designed to provide a means for sites to earn advertising fees by advertising and linking to Amazon.com.