this New York Cheesecake recipe is a vegan and gluten free version of the classic and decadent dessert. learn all the tips for making the best cheesecake.
recipe originally published July 26, 2011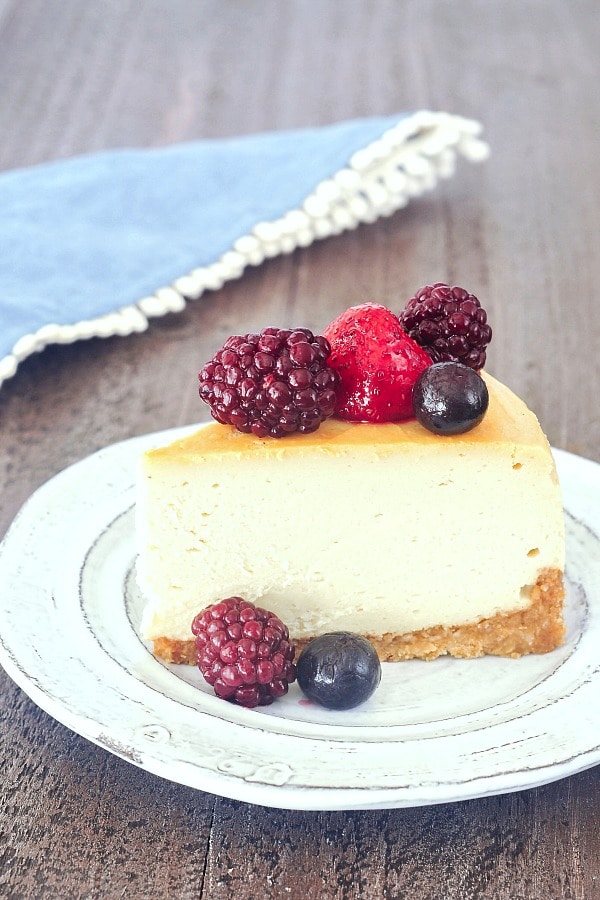 TABLE OF CONTENTS – Jump to any section:
Vegan Cheesecake
One of my favorite desserts has always been cheesecake. Along with brownies and truffles, cheesecake is up there as the most often made desserts in my kitchen. Just about everyone loves a cheesecake, right? A vegan cheesecake can be just as impressive and delicious.
Sometimes I am in the mood to experiment with different flavors, but most of the time I prefer a plain New York style cheesecake.
Tips for making the best cheesecake
When making your next cheesecake, follow this cheesecake cheat sheet for the best …