Dark Chocolate Dragon Fruit Coconut Treats – a light sweet and bright pink treat that is quick and easy to make with just a few ingredients.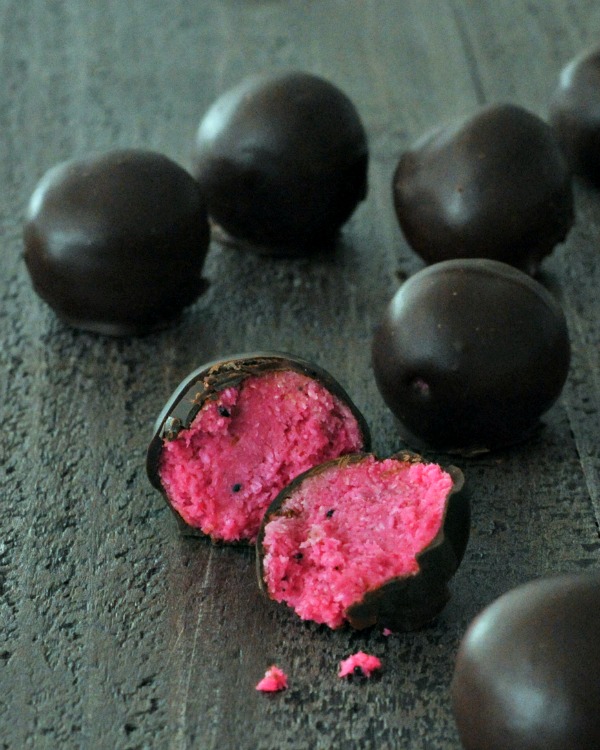 You guys, I finally found Pitaya Plus locally.
Okay, I think it's always been here, I just had to track it down at a store I don't often visit. I have been making up for lost time with smoothies and bowls and eating the cubes raw and pink fingers and all the dragon fruit things.
Then I combined the pitaya with coconut and dipped it in chocolate.
Prior to …