Retro Citrus Jello Salad – a light and bright fluffy dessert that just might remind you of childhood. a mildly sweet dish for holidays, potlucks, anytime!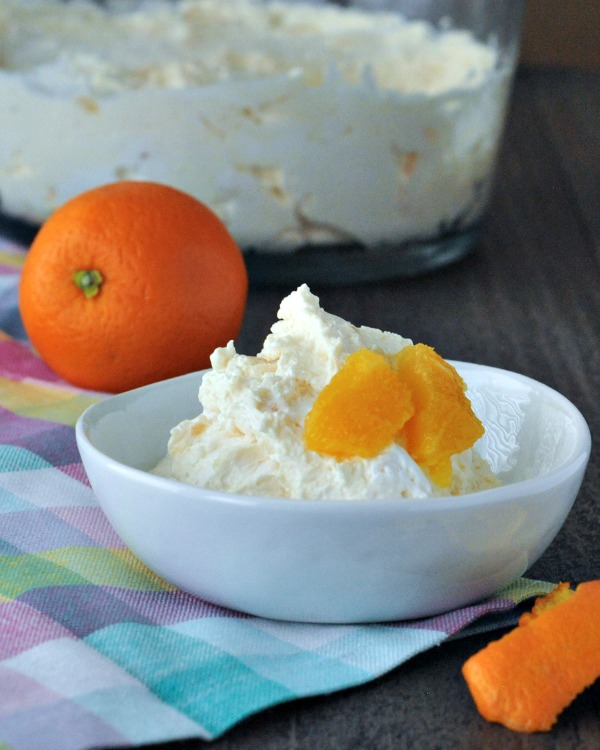 This "salad" was a holiday staple when I was a kid – gracing every Thanksgiving and Christmas dinner table. While it is sweet, and definitely a dessert, this was not our dessert. This was served with dinner – dessert happened several hours later, right? That is still how things are – dessert happens about the time cocktails and rummy card decks make an appearance…
This recipe goes way back to my Grandma Edie. Okay, my grandma's jello salad was always lime. I changed the flavor this time for a couple reasons – one, I wanted a bright and sunny orange flavor, and two, I cannot find a vegan gelatin substitute in lime flavor. Other than the jello flavor, everything else is essentially the same. Well, a vegan version of the same….