these Pumpkin Caramel Chocolates are tasty, and have a short ingredient list! learn how easy it is to make filled chocolates!
recipe originally published October 11, 2015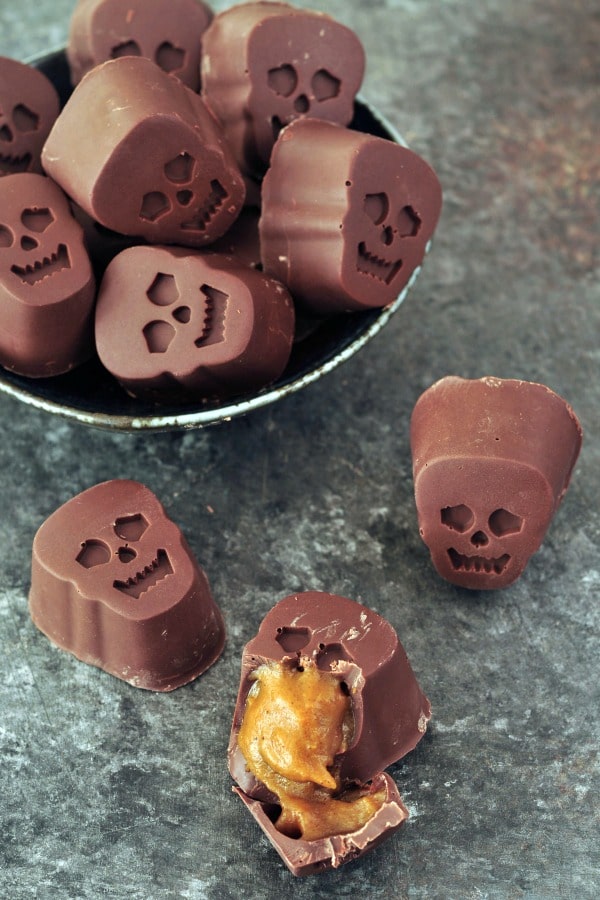 TABLE OF CONTENTS – Jump to any section:
Pumpkin Caramel Chocolates
This is Halloween, this is Halloween. Halloween, Halloween!
(see our Pepper Jacks Recipe Collection for Halloween dinner ideas!)
I love truffles and chocolates, and make them year round.
The skulls, however! These are seen less often, and although they do come out for non Halloween celebrations, this is absolutely the time of year for skulls.
Years ago, I …