Classic New York Black and White Cookie – a vegan version of the iconic New York treat – soft and cakey and perfect to dunk in your coffee or milk!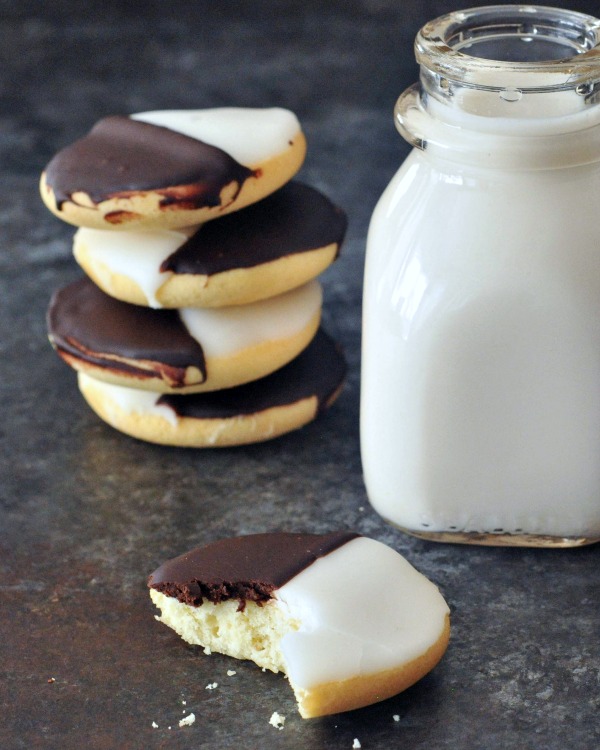 Look to the cookie! 
Any Seinfeld fans here?
Remember "The Dinner Party" episode? Jerry and Elaine head to the bakery to pick up a chocolate babka for the party, while Kramer and George head to the liquor store for wine (and George was wearing that ridiculously large puffy coat). The Classic New York Black and White Cookie plays a part in one of the bakery scenes.
I used to love the classic black and white way before there was a Seinfeld (years later it became a favorite show, and I still love to watch reruns). Whenever I was visiting Katie's place, she always had these cookies for me.
When my …