I feel extremely grateful to have a home, power, running water, food. I also feel helpless as people I know on the East Coast have lost everything in Hurricane Sandy.
The perspective leaves me incredibly humbled. I want to help.
Each day I hear new stories from friends who literally have lost everything – either themselves or those close to them. Homes, businesses, livelihoods, lives. I know the stories I am hearing are very few – the real impact of this storm is staggering and reaches far and wide.
So many people urgently need help.
Being on the other side of the country, it is impractical to offer a place to stay or even a warm meal, shower and a place to recharge. So I support the efforts with donations to The Red Cross, and encourage others to do so as well. Anything and everything helps.
Today I am joining some fellow food blogger friends coming together to support and give to those in desperate need. We are sending this plea over our great reach of social media, in hopes of raising funds and supporting those impacted.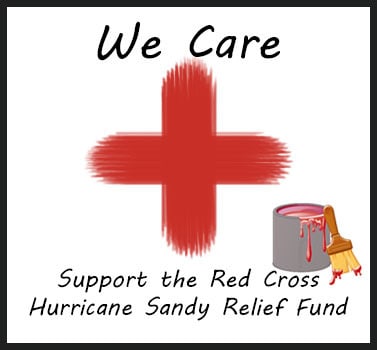 The American Red Cross is accepting donations (financial donations have immediate impact).
All month long, Macy's is accepting donations at all store registers, and matching them in an effort to exceed one million dollars.
People are setting up individual Amazon wishlists and Target registries for those who lost everything – a great idea and another way to help. Smaller support organizations are setting up registries with cleaning supplies and other essentials, for the people out there helping the efforts directly.
I encourage everyone to donate to The Red Cross – any amount helps – and to encourage others to do so as well.
My continued prayers for everyone affected by this disaster, and great appreciation to those helping with the rescue and relief efforts.
…and if I could, I would make enough of this comforting soup and sliders to share with everyone.
Italian tomato bisque
dairy, soy, and gluten free, vegan
1 1/2 cups raw cashews, soaked overnight
1 small yellow onion, peeled and chopped
2 cloves garlic, minced
1 tablespoon butter (Earth Balance soy free)
2 tablespoons dried oregano
7-10 leaves fresh basil, chiffonaded
10 roma tomatoes, cored and chopped
1 red bell pepper, chopped
3 cups vegetable broth
sea salt, to taste 
Sauté onion and garlic in butter. Add oregano, basil, tomatoes, bell pepper, vegetable broth and salt, simmer until softened. Transfer mixture to blender (in batches if necessary), add (drained) cashews and puree on high until smooth. Return to pot to keep warm. Season with salt and pepper. 
Serve with grilled cheese sliders, a perfect vehicle for soup transport.
You could also spread the word by sharing this post or placing the #WeCare badge on your website. This code gives you this badge which links directly to The American Red Cross: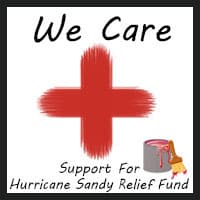 <div align="center"><a href="http://www.redcross.org/hurricane-sandy" title="American Red Cross"><img src="http://passthesushi.com/wp-content/uploads/2012/11/carebadge.jpg" alt="American Red Cross" style="border:none;" /></a></div>