a Spicy Chipotle Kabocha Dip recipe made from everyone's favorite squash! spicy, sweet, savory - serving it right in the kabocha shell is a fun detail!

Spicy Chipotle Kabocha Dip
In another chapter of Bringing Party Food That I Can Eat, I give you my latest recipe I am loving. This was my contribution to a recent holiday party, and everyone loved the presentation!
I actually love parties where guests bring food, potluck style. Being vegan, I am always guaranteed I will have something to eat.
I do have to say, I am so appreciative of so many friends who do make a point to have vegan options. At a BBQ last summer, one friend even made a veggie burger recipe from my blog! That sort of honor never gets old.
Nutrient Packed Powerhouse Food
Kabocha squash (or Japanese pumpkin) has been a favorite for several years now. A group of blog friends bonded over our mutual love of the delectable winter squash.
Wine, too. We bond over wine.
This Spicy Chipotle Kabocha Dip is not only super tasty, it is brings all sorts of nutritional benefits. One look at the bright orange color, you can probably guess it is packed with beta carotene. Beta carotene gives us Vitamin A - one cup of this amazing food has more than 75% of the daily required Vitamin A.
Iron and Vitamin C are also plentiful in kabocha. Rich in fiber, it is a fairly low carb and low calorie food. Talking about fiber - as long as you give it a good scrubbing, the outer shell is edible! Once the kabocha is roasted, the shell is soft enough to eat.
A Kabocha Shell As A Serving Bowl
The first time I made this Spicy Chipotle Kabocha Dip recipe, it was served in a regular bowl.
How boring!
It takes very little effort to have a serving vessel that is so much fun! The most difficult part is slicing through the top, much like a Halloween pumpkin you are preparing to carve - that uncooked kabocha shell can be tough.
Empty the kabocha as you would that Halloween pumpkin - removing the seeds and stringy bits. Leave the squash intact and roast as usual. Carefully scrape the soft squash after roasting, leaving enough structure to the shell to hold the dip.
Pro tip: it doesn't need much - I have used kabocha shells as bowls several times, and each time I think I get more and more out. I haven't had one collapse on me yet!
Kabocha Recipes:
Cheesy Kabocha Breakfast Burrito
Caramelized Onion Kabocha Sandwich
Kabocha Fries with Buffalo Celery Ranch
This kabocha is party ready!
Did You Make This Recipe?
Follow spabettie on Instagram and tag us with #spabettie
We love seeing your recipe photos and remakes - thank you!
Yield: 40 ounces / 5 cups / 10 servings
Spicy Chipotle Kabocha Dip
a Spicy Chipotle Kabocha Dip made from everyone's favorite squash! spicy, sweet, savory - serving it right in the kabocha shell is a fun detail!
Total Time
1 hour
20 minutes
Ingredients
1 large kabocha pumpkin
1 garlic bulb
12 ounces (1 ½ cups) sauerkraut brine
¾ cup sauerkraut
½ cup raw cashew pieces
⅓ cup nutritional yeast
2 teaspoons smoked paprika
1 teaspoon cumin
1 teaspoon each sea salt and fresh cracked black pepper
Instructions
Preheat oven to 350 °F. Line a baking sheet with parchment.
Carefully slice the top of the kabocha, leaving a wide enough opening to use the kabocha as a serving bowl. With a spoon or your hands, scrape out the seeds and stringy bits. Replace the lid back on the kabocha.
(Remove seeds from stringy bits and save to roast later!)
Place the kabocha on the baking sheet.
Peel garlic bulbs. Wrap garlic in small piece aluminum foil and add to the baking sheet.
Bake kabocha and garlic at 350 °F for one hour, or until kabocha is soft and cooked, and the interior is easily scooped out.
While the vegetables are roasting, combine sauerkraut brine, sauerkraut, cashews, nutritional yeast, chipotle peppers, smoked paprika, cumin, sea salt and pepper in a blender. Blend at highest speed until completely smooth.
Once garlic is roasted, add to sauerkraut cashew mixture and blend on highest speed until smooth.
The kabocha should be finished roasting after another 15-20 minutes. Remove from oven, remove top, and allow to cool a few minutes.
Using a spoon, carefully scrape as much squash from the shell, leaving enough structure to use shell as a serving bowl. (If not using shell as serving bowl, scrape as much as you can away from shell. Slice open if needed.)
Add kabocha to blender mixture. Cover and blend at highest speed until completely smooth. If needed, add more brine or water by the tablespoon to thin to your consistency preference.
Transfer to serving bowl. Garnish with fresh herbs, cubed avocado, fresh sliced tomatoes. Serve with baguette, tortilla chips, crackers, fresh veggies.
Store in refrigerator in covered container. Best used within 3-4 days.
Notes
*check the chipotle label for gluten
**adjust chipotle flavor to heat preference – a little goes a long way
Recommended Products
As an Amazon Associate and member of other affiliate programs, I earn from qualifying purchases.
Nutrition Information:
Yield:
10
Serving Size:
½ cup
Amount Per Serving:
Calories:

88
Total Fat:

4g
Saturated Fat:

1g
Trans Fat:

0g
Unsaturated Fat:

2g
Cholesterol:

0mg
Sodium:

337mg
Carbohydrates:

11g
Fiber:

4g
Sugar:

4g
Protein:

6g
nutrition calculations results vary by calculator, are for informational purposes only, and are not intended to replace medical advice or treatment.
about Kristina: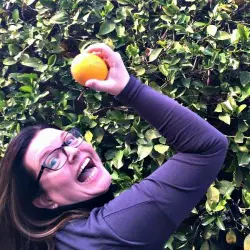 Kristina is spabettie! She found cooking at an early age, and created spabettie in 2010 to share vegan recipes. Kristina turned her culinary training into sharing vibrant vegan food! She loves dachshunds, karaoke, and travel.
Read more...
spabettie / Kristina Sloggett is a participant in the Amazon Services LLC Associates Program, an affiliate advertising program designed to provide a means for sites to earn advertising fees by advertising and linking to Amazon.com.