Ready to decorate pumpkins? These pumpkin carving ideas will help. Tips for pumpkin carving parties and the best carving tools.
article originally published October 2017
TABLE OF CONTENTS
Pumpkin Carving Ideas
Who loves Halloween as much as we do?! So many of the aspects of Halloween go with the cozy parts of fall - bundling up for cold evenings of trick or treating and costume parties, gourds and pumpkins and the carving of those pumpkins.
Halloween is almost here, and if you have been looking for fun ways to decorate your own jack o' lantern this year, we have a bunch of fun ideas! Plan a party around carving pumpkins - we have tips and ideas for all of it, from essentials to tools to food.
You can use this list of creative pumpkin carving ideas to make a fantastic pumpkin this year! If you are thinking of trying something different this time around, there are even a few no-carve options.
Pumpkin Carving Essentials
Whether you are throwing a pumpkin carving party or just carving one on your own, there are some things that are necessary to the process, and then some things that just add to the fun:
a large flat surface to work on
plastic tarp, craft or newspaper
carving tools
a fun Halloween movie
spooky music playlist
snacks and drinks
Best Pumpkin Carving Tools
these vary, depending on how detailed and fancy you get with your carving! there's a Basic Carving Set or a Deluxe Carving Set, which includes those fun sculpting tools!
Best Halloween Party Food
think similar to game day foods, but with a Halloween twist?
This Vegan Halloween Candy list gives you the details on what's vegan, and also has non candy alternatives!
Not Into Pumpkin Carving?
We have an edible solution for you! Our Pepper Jacks are a fun craft and a warming Halloween dinner before trick or treating!
See our entire Pepper Jack Collection.
Pumpkin Carving Ideas
Pumpkin Carving Ideas
all the best ideas for decorating and carving your Halloween pumpkin! templates, stencils, paint and more!
Thinking about a different design? A quick search for "Free Pumpkin Carving Templates," will give you thousands of results. Here is another great list: Free Pumpkin Carving Templates
about Kristina: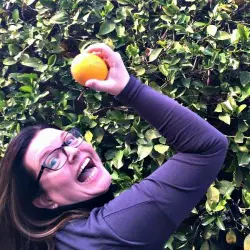 Kristina is spabettie! She found cooking at an early age, and created spabettie in 2010 to share vegan recipes. Kristina turned her culinary training into sharing vibrant vegan food! Read more...
spabettie / Kristina Sloggett is a participant in the Amazon Services LLC Associates Program, an affiliate advertising program designed to provide a means for sites to earn advertising fees by advertising and linking to Amazon.com.