this Vegan Edamame Egg Salad is a plant based makeover of everyone's favorite classic sandwich stuffer, with an extra serving of protein from edamame, and flavor from colorful spices.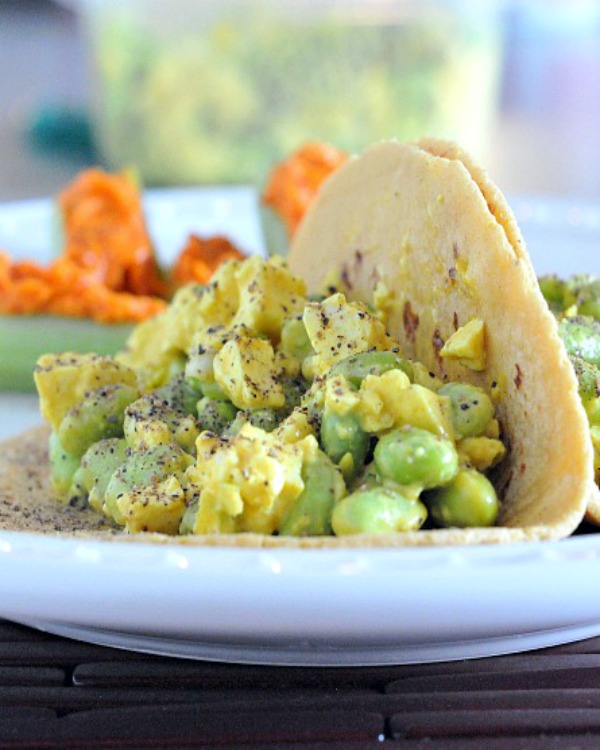 Vegan Edamame Egg Salad
Though my view on eggs has always been sketchy, one thing I crave now and then is an egg salad sandwich. Or just egg salad in general, actually.
Before giving up eggs altogether, I used to …