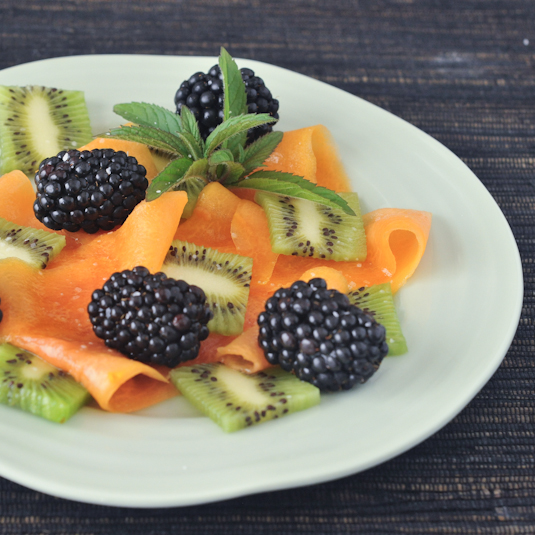 Salted Papaya Ribbons with Lemon and Mint – a refreshing and flavorful salad that is great as a start to a meal, an afternoon snack or a sweet dessert – cheers!
____________________________________
Did this weekend fly by for everyone else, or just me?
While it was a perfect mix of fun things and relaxing down time – yes I enjoyed a short nap – it just went too quickly.
A sign of a good weekend, I suppose?
It definitely was. My weekend started on Friday, when I spent the whole day in the kitchen. It was glorious – I created and photographed two project recipes, with French Open tennis in the background. My perfect day, really.
I spent part of Saturday on wedding planning – it is …