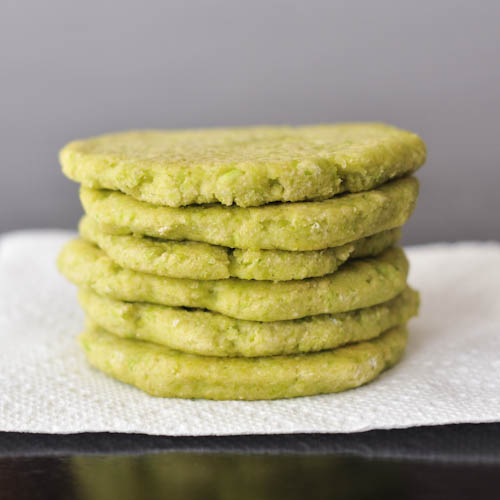 I love sandwiches.
...and I sometimes make sandwiches with unconventional 'breads'.
This is edamame week with Heather's Meatless Monday A-Z, and I used edamame to make a protein and fiber rich flatbread.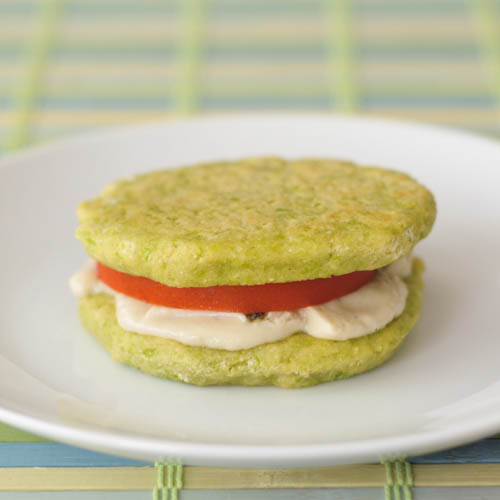 These were just as I imagined they would be - a dense but soft bread with a crispy crunch outside, with that light and salty flavor of edamame. I made some into a simple sandwich of sliced tomatoes and melted (vegan) havarti cheese.
Awesome.
edamame flatbreads
adapted from spinach pancakes
dairy, egg, and gluten free, vegan
makes 4 sandwich size flatbreads
1 cup edamame beans, shelled
¼ cup water
½ cup gluten free all purpose flour
1 teaspoon baking powder
1 teaspoon sea salt
⅛ teaspoon xanthan gum
In blender, purée edamame and water until smooth. In mixing bowl, combine flour, baking powder, xanthan gum and salt, whisking out lumps. Stir in the edamame puree, combine completely - it will form a dough like this. Divide dough into 4 equal pieces, form into a ball and flatten. Place onto an oiled skillet over medium low heat. Cook flatbreads one minute or so, flip and cook other side (another minute), until cooked through.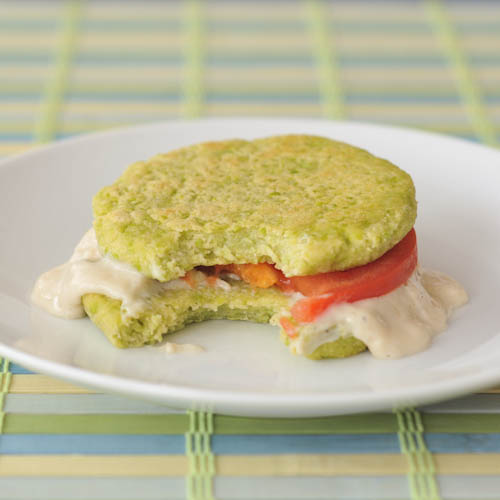 After that first bite, I had to get a fork to eat the rest. That's a mark of a good sandwich, right?
Other edamame recipes:
pickle burgers and spinach crepes
edamame salad rolls with ginger sesame peanut sauce
For even more edamame recipes, visit Heather today for Meatless Monday A to Z!