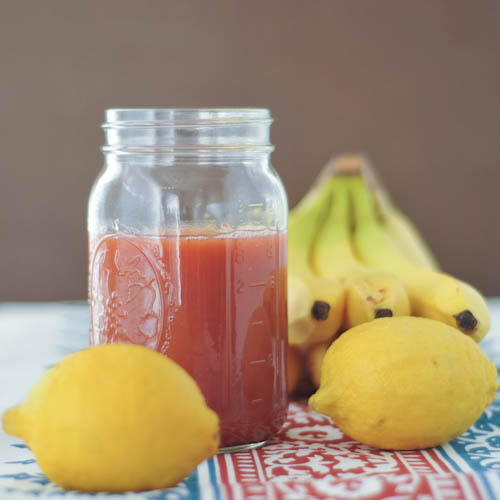 The news tells us this year the flu is the worst ever.
My schedule is jam packed right now - not complaining at all, I am having FUN - and I am tired.
I am afraid to breathe when someone sneezes or coughs in public.
I am using antibac gel like body lotion.
I'm not a doctor, and I am not going to list immune defense properties of the veggies I am currently inhaling in raw and juiced forms. I will tell you that the first six ingredients of this recipe were picked for their vitamins, minerals, antioxidants - feel good energy for me!
The cherries, mango and pineapple were added for sweet flavor. When I finished taking photos, I blended a banana in as well, taking this well over the 24 ounce mark. One huge jar of deliciousness will hopefully help me fight all the bugs out there.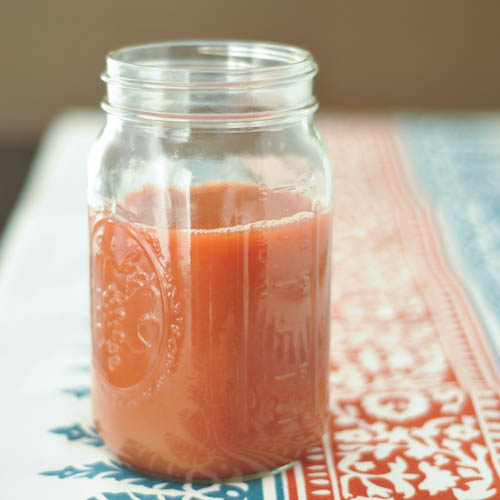 healthy defense juice
1 lemon, peeled
1 golden beet
1 handful broccoli
4 large carrots
1 clove garlic, peeled
2 tablespoons apple cider vinegar
handful cherries, pitted
½ cup frozen mango
½ cup pineapple
Juice lemon, beet, broccoli, carrots and garlic. Pour into blender with apple cider vinegar, cherries, mango and pineapple - blend until smooth. Enjoy immediately.
*holds jar of juice in the air* Cheers!