You are just a few ingredients and a few minutes away from this easy vegan gluten free pizza quesadilla. Loaded with veggies for a quick and healthy lunch or snack. and it tastes like pizza!
recipe originally published September 9, 2010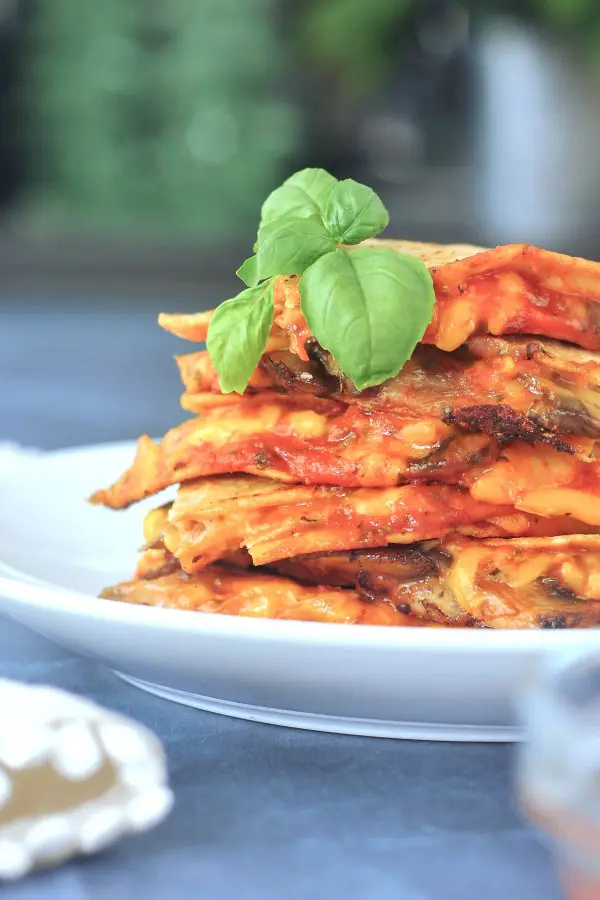 TABLE OF CONTENTS – Jump to any section:
Vegan Gluten Free Quesadilla
Ever have that UH OH I AM SO HUNGRY AND NEED FOOD QUICK feeling? What's that? All the time? Yeah, me too. Working from home is a blessing in so many ways, and that means my time is my own and I often get into a groove and wait too long to eat. Oops.
We want quick, easy, and satisfying. That's where this pizza quesadilla comes in. It's the perfect combination of a veggie packed meal and kid friendly favorite.
This pizza quesadilla is versatile – load it up with …