these Miso Sesame Kale Chips are a crispy snack that is full of flavor! learn how to make the best kale chips recipe – super easy, tasty snacking.
recipe originally published October 21, 2011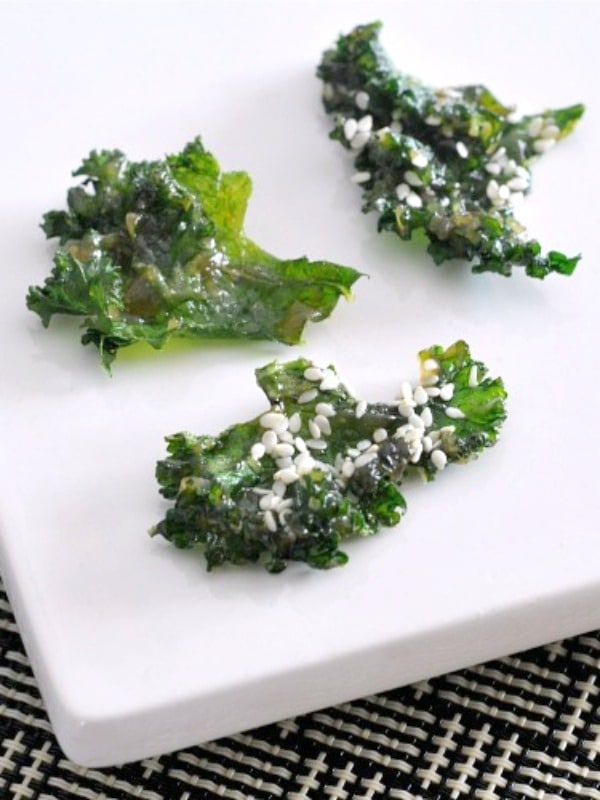 TABLE OF CONTENTS
Kale Chips
These Miso Sesame Kale Chips are my favorite variation of kale chips. I have been making the same recipe for years, and we still love it as much as the first time. I crave the flavors.
The tangy miso with crunchy sesame seeds are an irresistible combination. I …