Crispy Shiitake BLT Sandwich – layers of crispy, smoky, fresh, and juicy – this plant based version of the classic is a summertime favorite!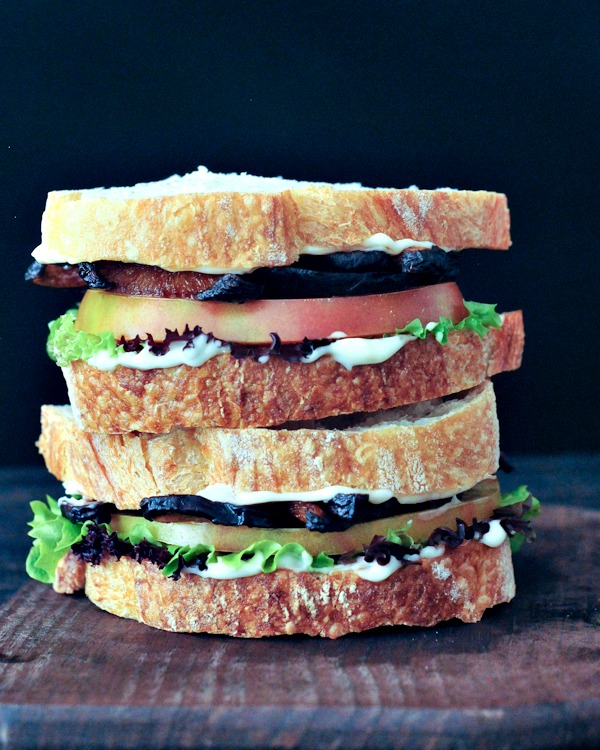 There are few foods I love more than a sandwich. Especially a sandwich with contrasting warm and cool – a BLT is a perfect example of this. Cool fresh lettuce, juicy sweet tomatoes, and crispy smoky bacon, layered between fresh crusty bread that has been generously mayo'ed.
In this case, the bacon is plant based. Still smoky, stilly crispy, still delicious.
and I love that the heirloom tomatoes are beginning to appear at the market.
Since I don't have a massive farm or hydroponic greenhouse, my tomatoes planting happens somewhere around June for those perfect crops I love. Totally worth the wait.
This fakin' bacon recipe and this …