Savory Tomato Protein Pancakes – brightly flavored and protein packed, these pancakes are great for breakfast or dinner, even as a sandwich bread!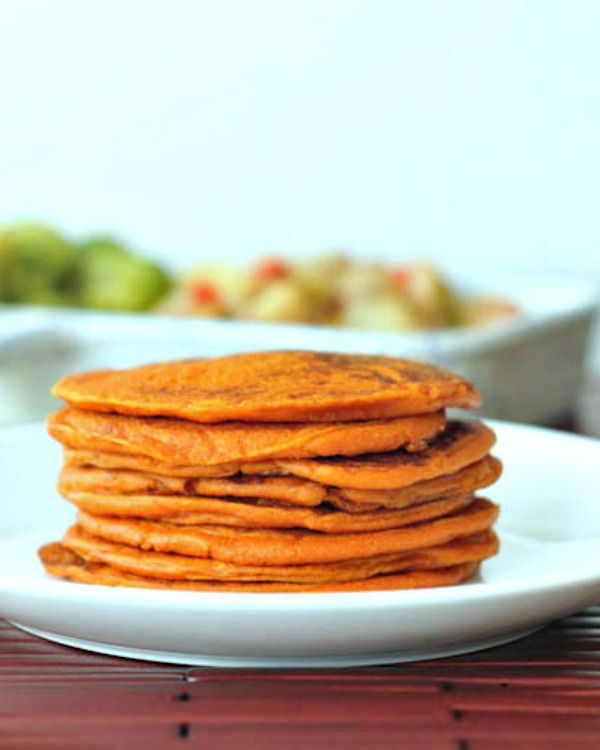 When I was a kid, I remember being so happy when we had breakfast for dinner. It did not happen often, making the rarity that much more special. You see, my mom makes the best breakfast.
Pancakes, french toast, eggs – whatever it was, she made for us while we all sat around the table enjoying… then she made hers last. We would all be done, up and cleaning our plates… then we'd hover around Mom wanting a bite of hers, because somehow the way mom made hers always tasted better.
I feel like I need to invite mom over and make her breakfast. Every weekend, forever.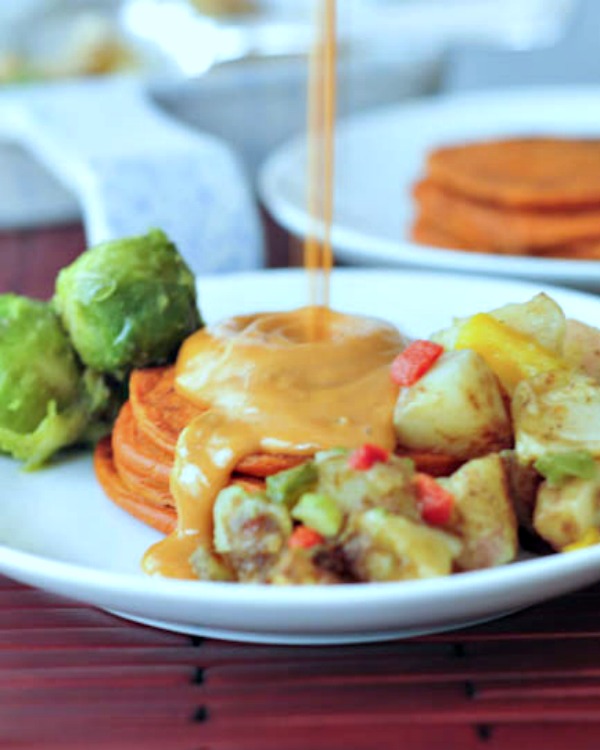 Now I can have breakfast for dinner Whenever. I. Want. and you know? It's not really all that often.
What if you want pancakes for dinner, but also crave veggies? You make a …