Pepperoni Chili – everyone's favorite traditional chili gets a bit of a kick with pepperoni! a big warm bowl of comfort with the flavors of pizza!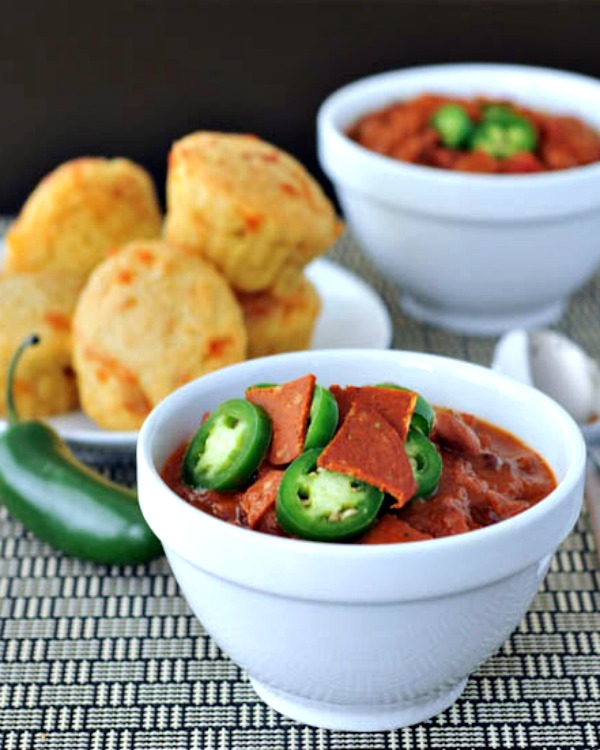 This chili tastes exactly as I imagined it would – a warm bowl of spicy pepperoni. I have had this on my mind for a few weeks, and could not wait to try it. First thing you think of when I say pepperoni? Pizza, right? Most likely not chili. Trust me, this works. It works well.
I added some other classic pizza toppings – green bell pepper, tomato, mushroom. Okay, no mushroom. I thought about it, even had them out to chop up – then changed my mind. No, not in chili.
After standing in the faux meat aisle for too long, holding two brands of pepperoni, I decided to conduct a taste test – I bought both!
In categories of flavor, texture and structure (whether they …