every year there are more options to choose from! this list includes some of our favorite Vegan Halloween Candy and Alternatives to candy.
originally published October 2010 – updated October 2019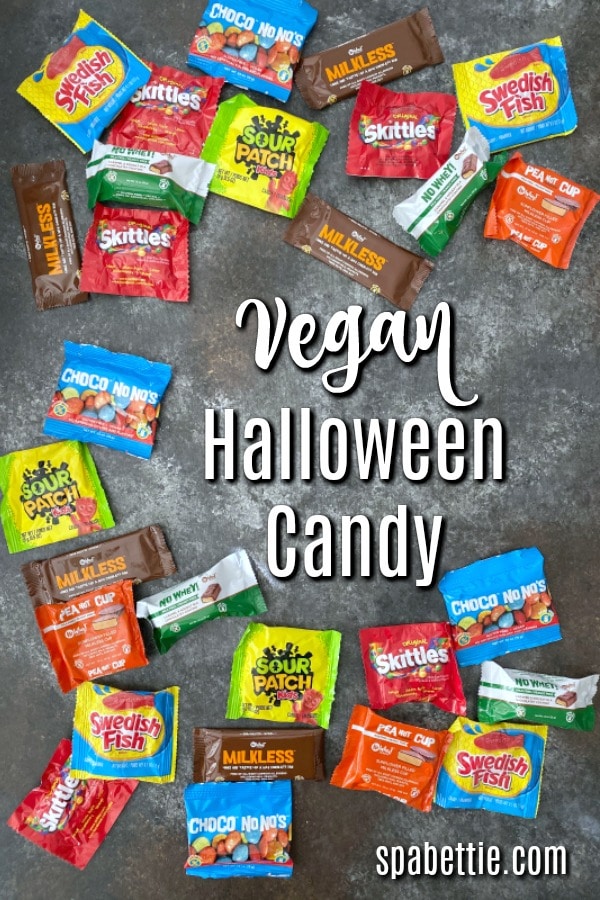 TABLE OF CONTENTS
Vegan Candy List
Do you like to answer the door for trick or treaters?
We love it, and often dress up, make some appetizers and cocktails, and invite friends over.
To the trick or treaters, we offer allergy friendly candy and non candy alternatives. I am continually surprised that as much as the kids love the candy, they also really like the non candy options!
We LOVE Halloween. We have an extensive costume closet, and love to go to costume parties. Portland just knows how to do Halloween, and we celebrate most of the month. Our dogs even get into the spirit. We call the dachshunds our Halloweenies.
Basil actually LOVED this Dog Skeleton Costume. It's like a comfy pajama.
Planning a Halloween party and looking for activities? These Pumpkin Carving Ideas will help!
Because we have dogs, you can usually find us at home on Halloween night. Honestly, there is NO PLACE I'd rather be, because I also love…