Sweet and Savory Furikake Carob Clusters – a flavorful and unique update to the classic cereal cluster – sweet and salty and umami all in one, a new favorite!
As we near the end of October (um, what??) and the end of Bringin' Carob Back, I think I saved the best for last.
This is one of my new favorite sweet treats that I cannot seem to stop making. It takes no time at all to whip these up, and I just look through my nut – seed – dried fruit cabinet (yep, it's a thing) and make the clusters slightly different each time.
But these – the Sweet and Savory Furikake flavor – oh so good. The carob adds a nice layer of oopfh, but these are just as good without it. I know – it's Bringin' Carob Back, and I should be all about the carob. I am. Just sayin'.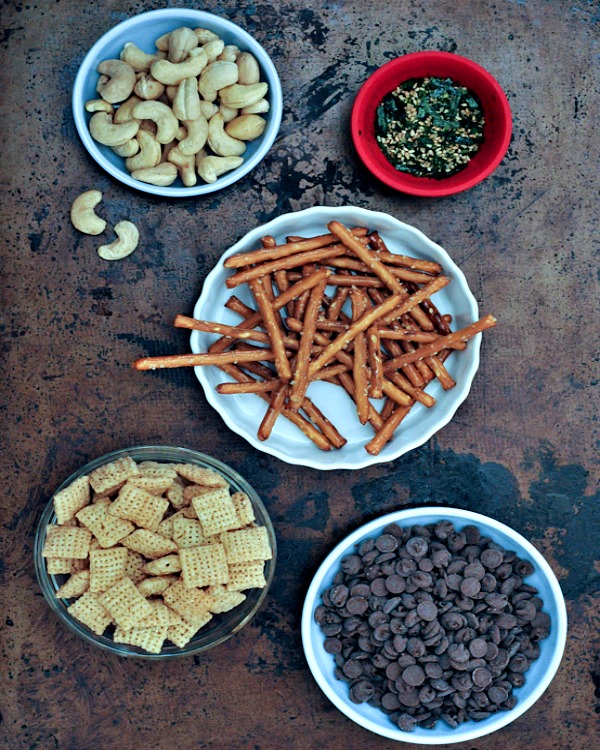 Long time readers might remember my use of furikake before – but I just searched and don't want to link to those recipes, ha! There is an mock tuna from years ago with …