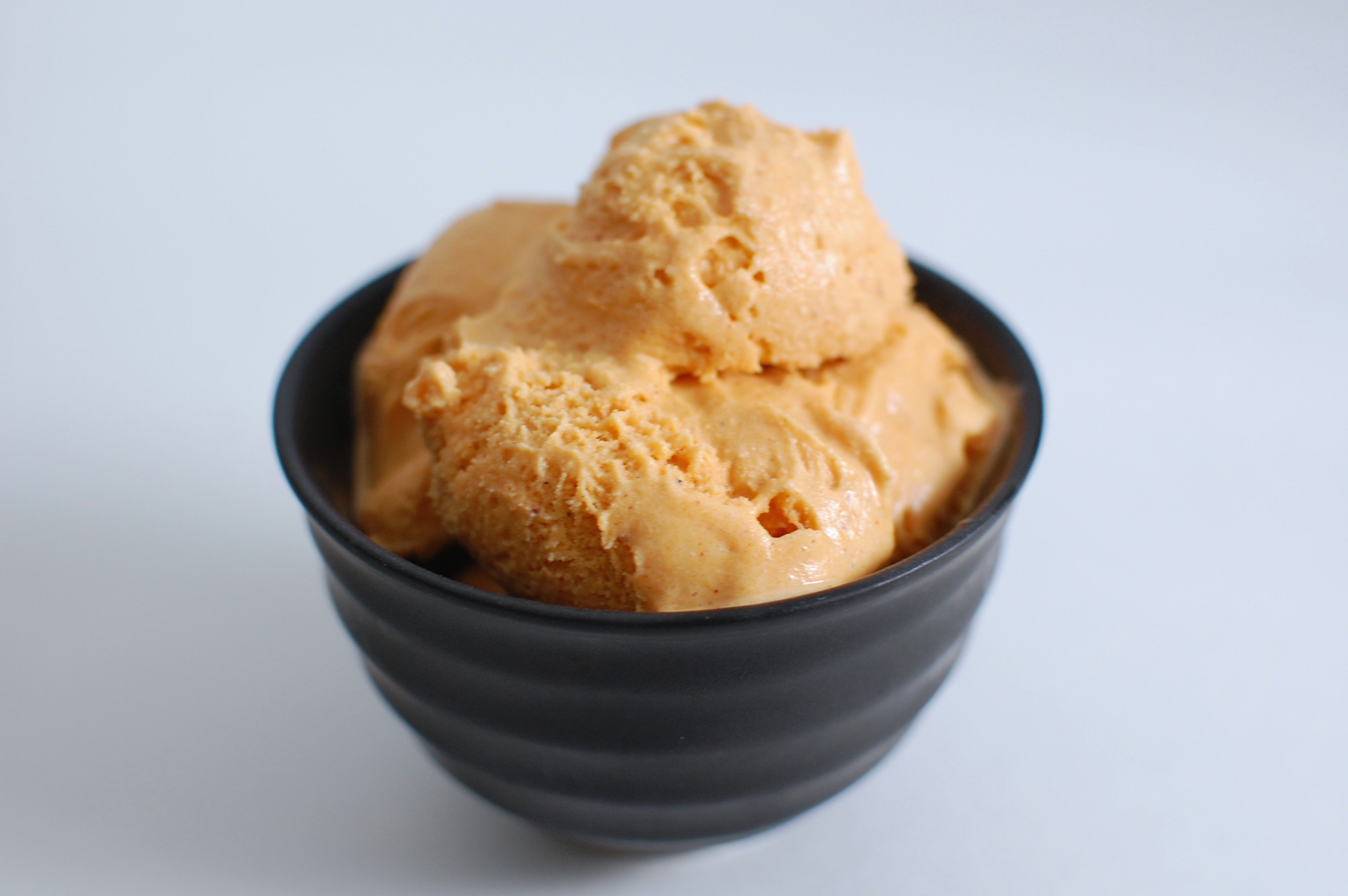 It is getting pretty cold here in Portland. You'd think I would not want cold food, right? Well. When I found some dairy free egg nog (what??) the other day, I immediately knew what I wanted to do with it.
I am so happy I did. This is some of the most delicious ice cream I have ever had! Right on up there with Chubby Hubby (you cannot go wrong with chocolate covered, peanut butter filled pretzels inside ice cream!) and Tillamook Chocolate Peanut Butter (am I being redundant?).
Point being, this is good. So Very Good.
pumpkin ice cream
2 cups Silk nog
1 cup coconut milk (full fat canned)
½ cup pumpkin puree
½ cup maple syrup
3 tablespoons vanilla
1 tablespoon tapioca flour
1 teaspoon cinnamon
1 teaspoon pumpkin pie spice
Blend the Nog, milk and tapioca flour in high powered blender until fluffy (by hand or with the whisk attachment on your stand mixer). Combine the pumpkin, maple syrup, vanilla and spices; fold into milk mixture. Prepare according to ice cream maker instructions.
This is pumpkin sweet cream. The Nog makes it incredibly rich and the maple syrup and cinnamon lend a warm sweetness. Incredible.
I hope everyone wants pumpkin ice cream for Thanksgiving - it's whats for dinner dessert!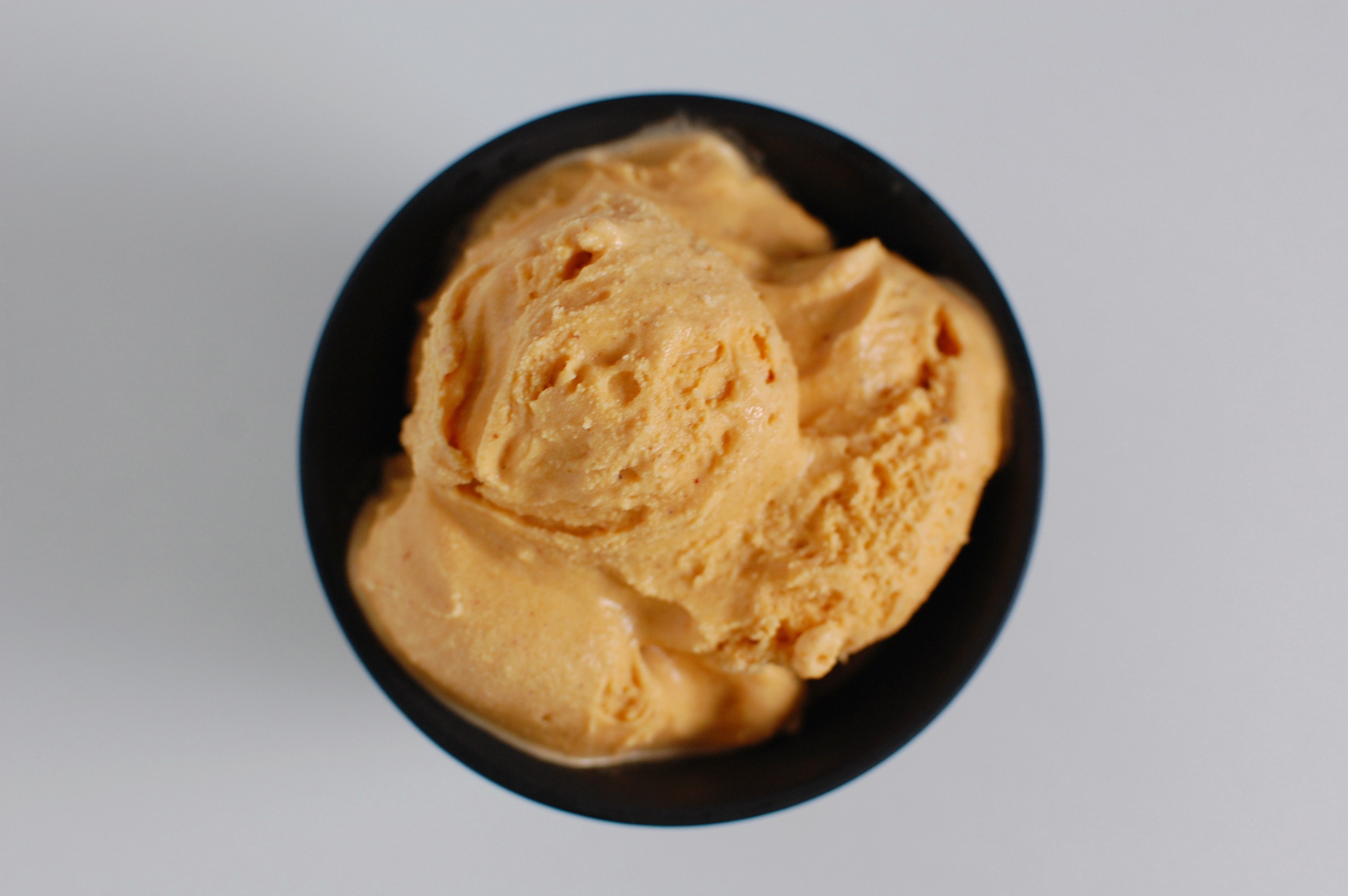 Do you only eat ice cream in the warm months, or are you a year 'round fan?
What interesting flavor would you like to see me make into an ice cream?