Fresh and Flavorful Raw Tacos – incredible flavors with sweet and spicy layers, this taco filling is very versatile and will be a Taco Tuesday favorite!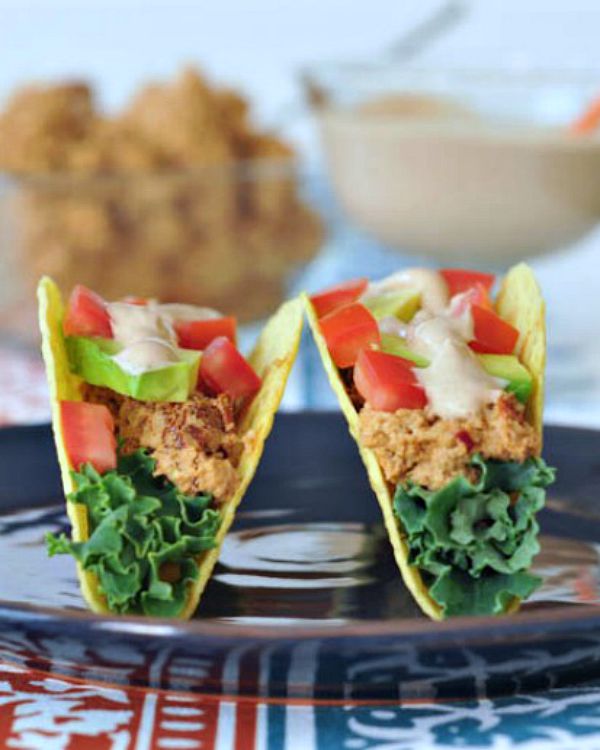 I haven't been this excited about a recipe in a while.
Some of you might recall the Vida Vegan Conference I attended last summer – an awesome weekend with 200 vegan bloggers, running around this beautiful city I live in! (Tickets are now on sale for the next one – May 2013 and once again in Portland).
As it should be, one amazing aspect of that weekend was the food (recap here). A favorite of mine was our lunch on the last day – a taco bar that included a raw walnut chorizo. I have had plans to recreate that for a while, and I had some fun ideas for unique flavors to add.
In my plans to recreate my own taco filling, I wanted a mix of subtle sweet and spicy. Sweet comes from pecans and currants (stay with me here), shiitake mushrooms add a savory heartiness, chipotle and arbol definitely bring some heat. After having this on my mind for a year, I can absolutely …