Vegan Vanilla Crescent Cookies – perfectly sweet buttery richness in an updated, plant based version – free of dairy, eggs, soy, and gluten, and just as tasty as the original classic!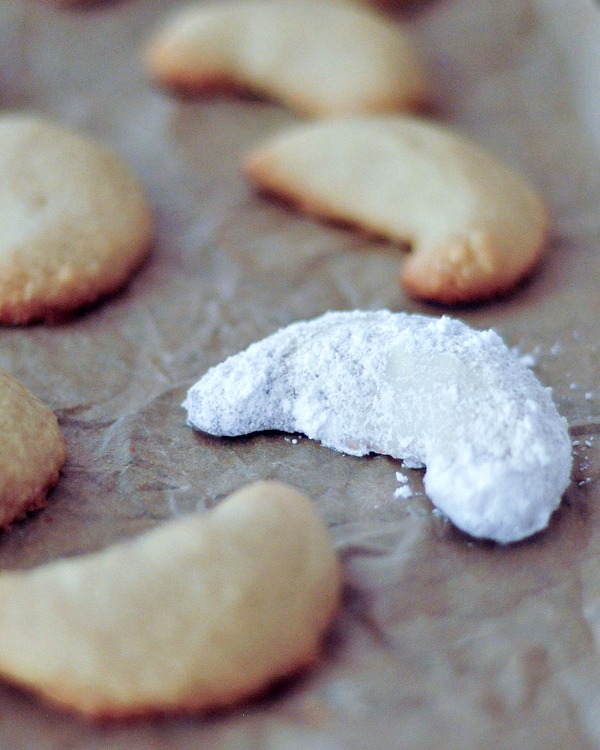 Vegan Vanilla Crescent Cookies
Do you have a favorite cookie? Like, all time favorite, a thing that began in childhood?
Crescent Cookies would be mine. Mildly sweet, buttery, simple. Like a soft, fluffy shortbread, covered in sugary powder. Mmm. Now they are Vegan Vanilla Crescent Cookies, and they are divine. Gluten free too, and still they have the same flavor and feel. Perfect.
When I was little, my mom had this baking cookbook. It had a recipe for a flour mixture, then each recipe called for a certain amount of that flour mixture. You had to have the flour mixture to make the recipe. We rarely baked from that book.
That is where her crescent cookie recipe came from.
I have a few favorite gluten free all purpose flour blends, so …