Waikiki Breakfast Salad and Easy Poppyseed Dressing – a fresh, flavorful, and filling entree to start to the day! Asian inspired flavors of the islands, every day!
Waikiki Breakfast Salad
I recently spent 10 days in Honolulu with my mom, soaking up the sunshine and eating fresh food. It took a couple days to adjust to the time difference – the first night I couldn't get to sleep until past midnight, and still woke up at like, four in the morning.
Nothing a nap in the sun cannot fix, right?
We never really got past the early morning hours, though – always up by 5:30 or so. Most of our time on the island was spent at one of my favorite places, Embassy Waikiki Beach Walk. About two minutes to the beach, right in the middle of Beach Walk action and shops, daily cocktail hour and great breakfast.
(see more vegan breakfast recipes here.)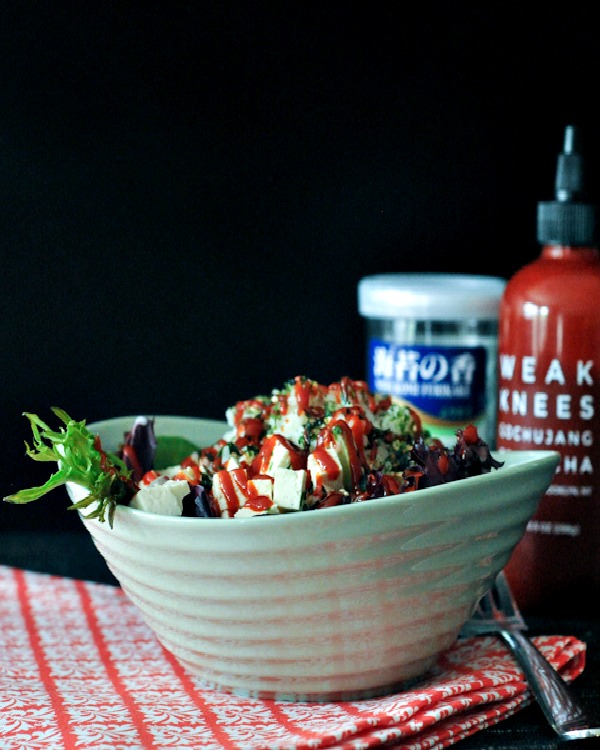 Easy Poppyseed Dressing
I was able to find great plant based options at breakfast, and I ended up …