Smoky Rich Double Layer Rice Paper Bacon – a savory nut butter version of a totally unique vegan bacon concept. Quick and easy recipe with great flavor!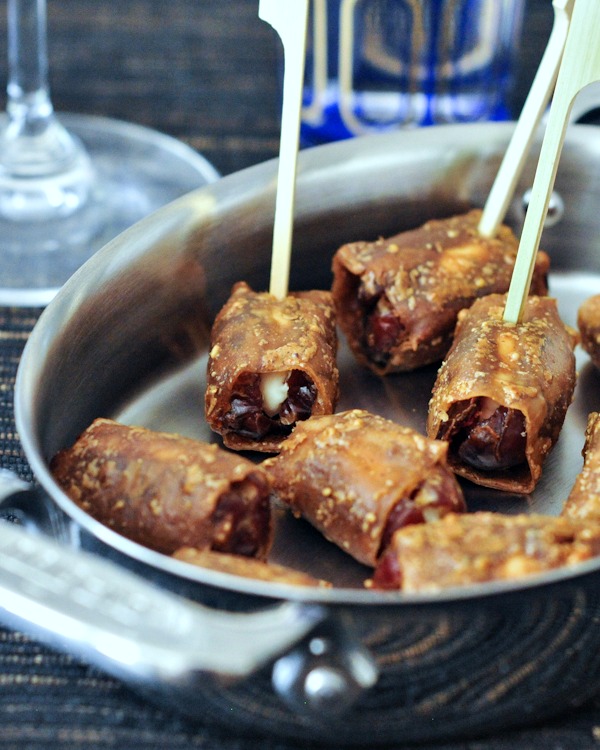 Vegan Goat Cheese Bacon Wrapped Dates
I really dislike that phrase life changing when it is used to describe something that is most decidedly not.
I am not going to, but if I were to utter the phrase, this would be the time.
I have been mostly vegetarian from a young age. Like, way before the Hot Dog Incident even. Before making that conscious decision to not eat meat, one thing I enjoyed the flavor of was bacon. I loved the flavor, I loved the smell – that's about it. I rarely ate it.
In the last year, I have eaten more of this bacon than any real bacon ever. and I have been making all kinds of things with it – like wrapping it around stuffed dates. Mmm.
Let me tell you – when you cook this bacon? Your kitchen smells. like. bacon. Actual bacon. This also …