this Vegan Rice Paper Bacon is a savory nut butter version of a totally unique vegan bacon concept. quick and easy recipe with rich smoky flavor!
recipe originally published February 8, 2017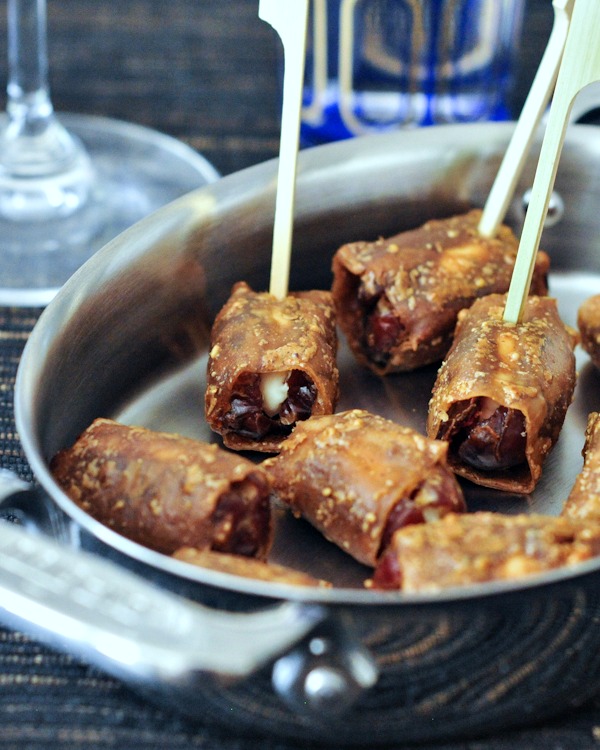 Vegan Goat Cheese Bacon Wrapped Dates
Rice Paper Bacon
That phrase "life changing" when it is used to describe something that is most decidedly not? We are not a fan. If I were to utter the phrase – I won't – this would be that time.
I have been mostly vegetarian from a young age. Like, way before the Hot Dog Incident even. Before making that conscious decision to not eat meat, one thing I enjoyed the flavor of was bacon. I loved the flavor, I loved the smell – that's about it. I rarely ate it.
In the last year, I have eaten more of this bacon than any real bacon ever. and I have been making all kinds of things with it – like wrapping it around stuffed dates. Mmm.
Let me tell you – when you cook this bacon? Your kitchen smells. like. bacon. Actual bacon. This also …