Raspberry Lemon Cheesecake Cookies – soft and fresh with sweet berries and a tangy cheesecake flavor, these gluten free vegan cookies are everyone's new favorite!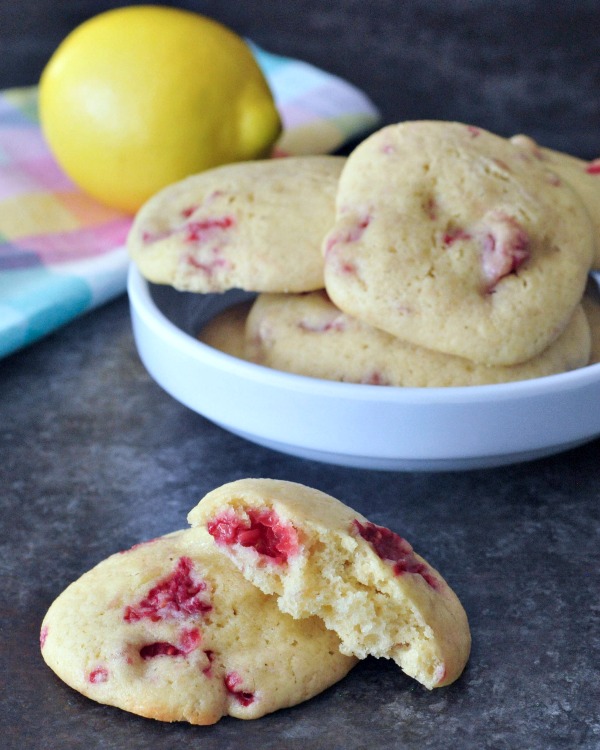 Raspberry Lemon Cheesecake Cookies
Raspberries are high on my list of favorite fruit.
My favorite are the local farmers market berries I inhale by the pint, and I cannot wait for those. In the meantime, I buy them every so often from the co-op.
This next recipe for Vegan Valentines – Raspberry Lemon Cheesecake Cookies – is one I have had in my head for a bit. I have wanted to add fresh fruit to a cookie, and a cheesecake component just naturally fits with raspberry, doesn't it?
These cookies are at their best warm fresh from the oven, which is why this recipe is a small batch. I store them in the refrigerator, and put them in the toaster oven for a bit – bringing back their warm freshness.
If you use freeze dried raspberries, the cookies 'last' longer than the fresh fruit cookie – but I like to make these when I'm taking them to a party or BBQ – where they will be enjoyed same day or next.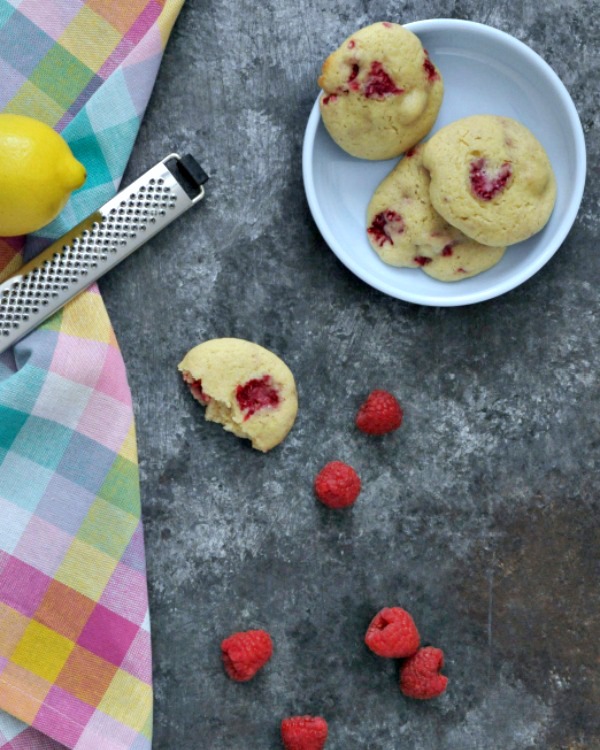 Vegan & Gluten Free Cookies
My go to dessert is rarely a cookie, but this …