Chipotle Quesadillas with Minty Mango Salsa – crispy buttery quesadillas with mildly spicy chipotle flavors and creamy avocado – game day or any day!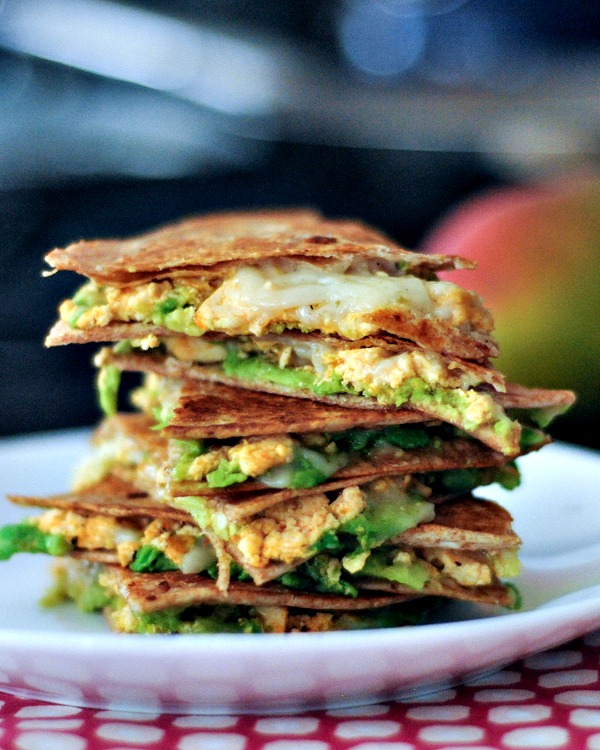 The countdown is on for Game Day.
I like football okay. Denver is on our short list of places to live. Still, game day gatherings are all about the food for me.
Foodball, really.
When planning a party, make ahead recipes are my friend. I like having most of the work done beforehand, with easy finishes of sticking something in the oven or quickly cooking up these quesadillas. Then I am free to enjoy the party. This weekend, that means I can watch the game too.
Or the commercials.
Do you love a cheesy gooey quesadilla as much as I do?
These can be assembled and stacked ahead of time, ready to go for a quick melting in the pan whenever ready. If you have a panini press or even a waffle iron, you can set up a quesadilla ingredients bar and …