Chipotle Tomato Mini Wedge Salads – a flavorful fun update to a crisp classic! Mini Wedges are a hit at parties, or a random pizza night.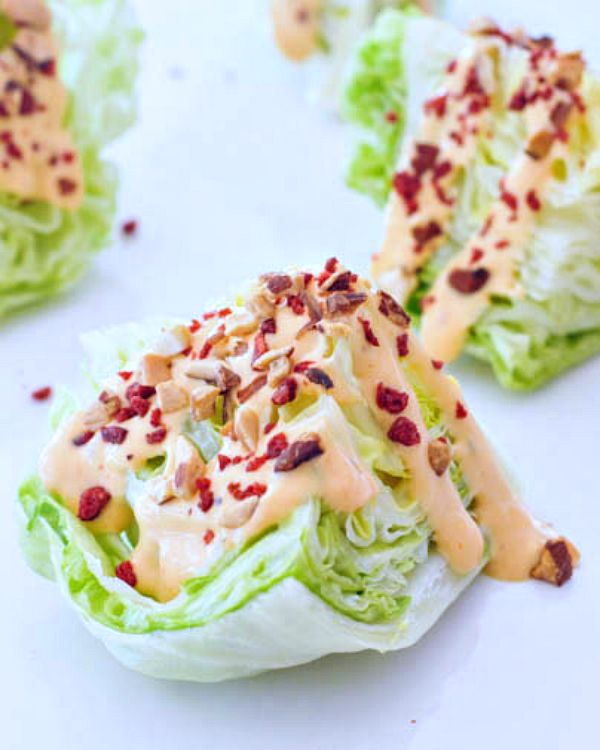 It is no secret that I love iceberg lettuce.
It gets a bad rap for being void of nutrition and flavor, but I love its crunch in a salad or a sandwich.
We stayed at our new place for the first time last night. As we are still in packing mode and haven't yet scheduled the movers, we camped on the floor in a mountain of air mattress, blankets, and Basil Pup.
We ordered …