this Melty Vegan Pizza Cheese Dip is a game changer in party appetizers! a quick and easy recipe that EVERYONE loves, you'll want to make a double batch.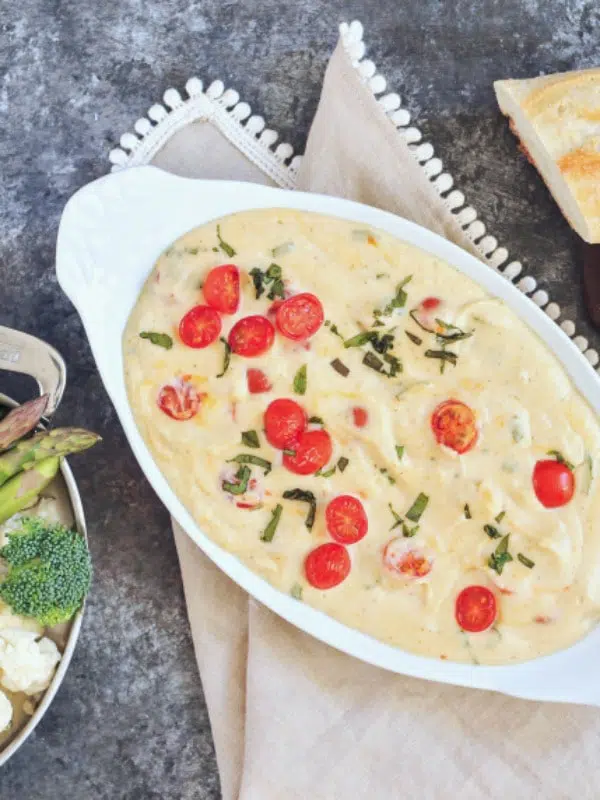 Melty Vegan Pizza Dip
This cheese dip recipe has quickly moved up our list of favorites – it is the sort of recipe that impresses the most critical carnivores. and it has – I have seen it with my own eyes.
You all know that when I am borderline obsessed with a recipe, I make it over and over again. Like, I still have a tiny bowl of this dip in the fridge right now, AND I have cashews soaking for a new batch I am making today. Honestly, it is a double batch.
At the risk of being my own dang cliché, this…