Soyster Po' Boy with Spicy Garlic Sauce – crispy bites of oyster mushrooms and tofu, seasoned with a special ingredient for flavors of the sea. Piled high on a crusty roll with lettuce and spicy sauce, yum!
Well, hello there Monday.
Jason, Rosemary and I had a lovely four day holiday weekend, and spent most of it relaxing in the sunshine. It is still hot in Portland, which means slowing down, grilling outside, lots of ice cold drinks and chilled salads.
We have been listening to fireworks here on our hill all week – they started last Tuesday. Rosemary barks and growls at the booms, and wasn't all that thrilled at seeing them flash across the sky (the park across from our house had a semi-pro display).
Jason grilled brats, peppers and onions. We ate salads. Jason baked cookies. I started a new book by one of my favorite authors. I organized my office in preparation for a new computer monitor. Tonight we are going monitor shopping. My office is getting a wireless and ergonomic makeover, courtesy of my husband.
and yesterday, I made my Soyster Po' Boys for the third time.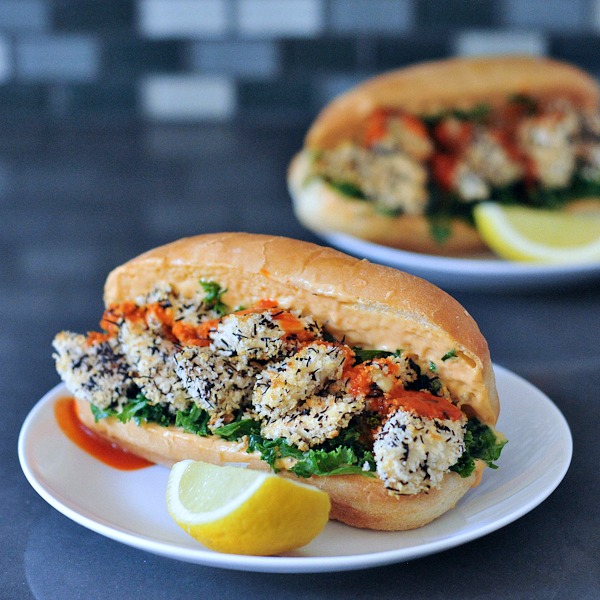 Back in the early days of running a spa over in Northwest Portland, friends and I would …