this vegan and gluten free Lemon Elderflower Layer Cake is royally delicious! bright and light flavors, tasty lemon cake surrounded by smooth and sweet elderflower frosting. perfect for a 4am Royal Wedding breakfast celebration, a Mothers Day brunch, or a Tuesday.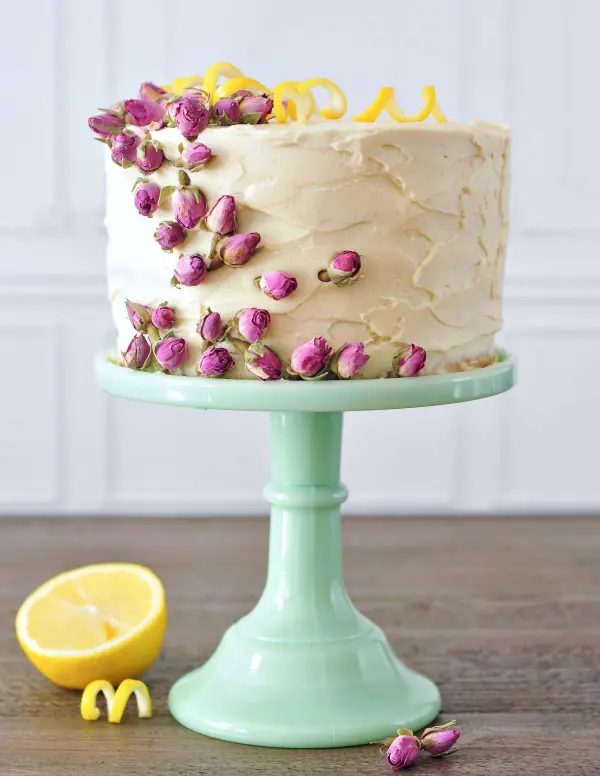 Vegan Lemon Elderflower Layer Cake
I'm just going to come right out and ask – will you be watching the Royal Wedding?
Airing at four in the morning my time, I will be watching.
and I will be eating cake.
for breakfast, even.
Vegan Layer Cake
The Royal Wedding Cake is to be a Lemon Elderflower Cake.
The strange fact about the cake? It …