Roasted Purple Potato Soup – a colorful, flavorful bowl of comfort food. Nutrient rich vegetables and rich creamy cashew milk are a delicious combination!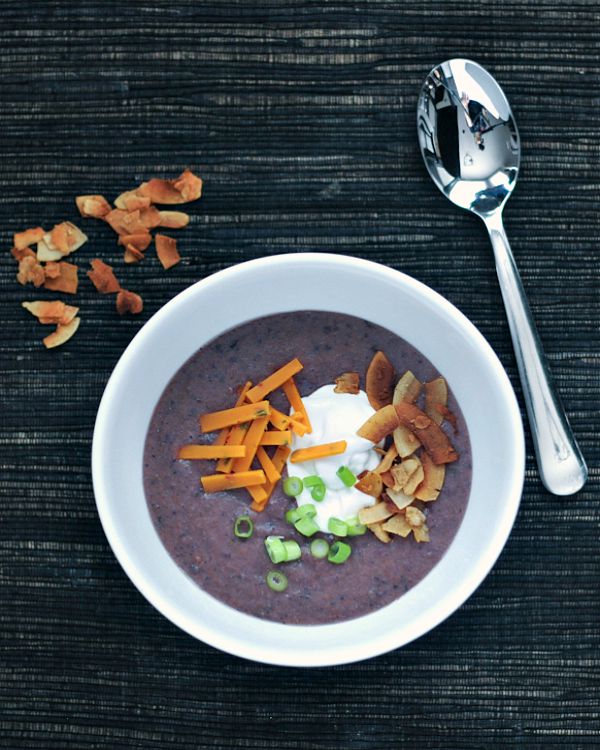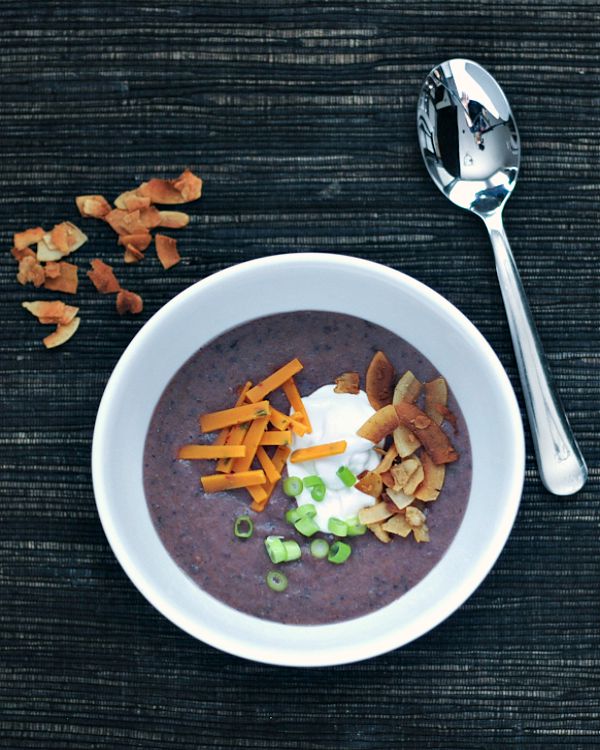 Yesterday we had some weather come through.
I woke up at 5, ran down the stairs with Rosemary, looked out the window to see a yard covered in white.
The snow was all gone by 9.
A non event, really. A media storm.
Friends in higher elevations had several inches of snow, lasting all day long. I ventured outside with my camera, but never drove – so the clicking of freezing rain I heard all day actually could have been something. We stayed safely inside.
I made soup.
Purple Potato Soup.
Jason was …