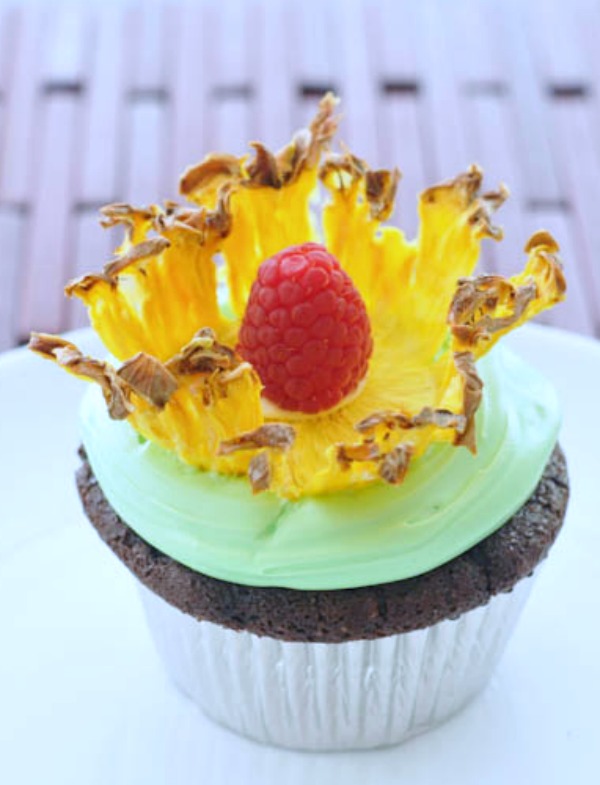 Pineapple Flower Cakes – dehydrated pineapple flowers make a bright summery presentation on sweet cupcakes – an impressive and easy decoration!
The first time I saw them was when Annie shared them (she says they are from Martha Stewart), and I have wanted to make them ever since. My lovely friend Sarena just made some too – hers are gorgeous as well!
I have made these flowers three times now, once as cupcake toppers for Jeni's going away party, which called for some over the top desserts.
The way I …